The grand premiere of Bigg Boss 12 is just a few days away and ardent fans of the show are super excited. Of course, everybody is waiting for host Salman Khan to unveil the lineup of this year. And of course the electrifying dance performances. Now we have another reason to look forward to the opening episode of the high voltage reality show. According to the latest reports, the winner of Bigg Boss 12, Shilpa Shinde will make an appearance on the premiere. The first part of the opening episode will be shot on Friday (September 14) and the second part will be shot on Saturday (September 16). So Shilpa is most likely to shoot on Saturday.
Needless to say, we can't wait to see the banter between Salman and Shilpa. They do share quite a good rapport and we got to see that when she appeared on Salman's other show, Dus Ka Dum a few weeks back. And not to forget how Salman was rooting for Shilpa last year on Bigg Boss. Even though he didn't really say Shilpa was her favourite contestant, but he dropped enough hints throughout the season. And the wide smile on Salman's face was evident when Shilpa lifted the trophy. 5 Videos of Bigg Boss 12 Contestant Deepak Thakur That Will Make You Fall In Love With His Voice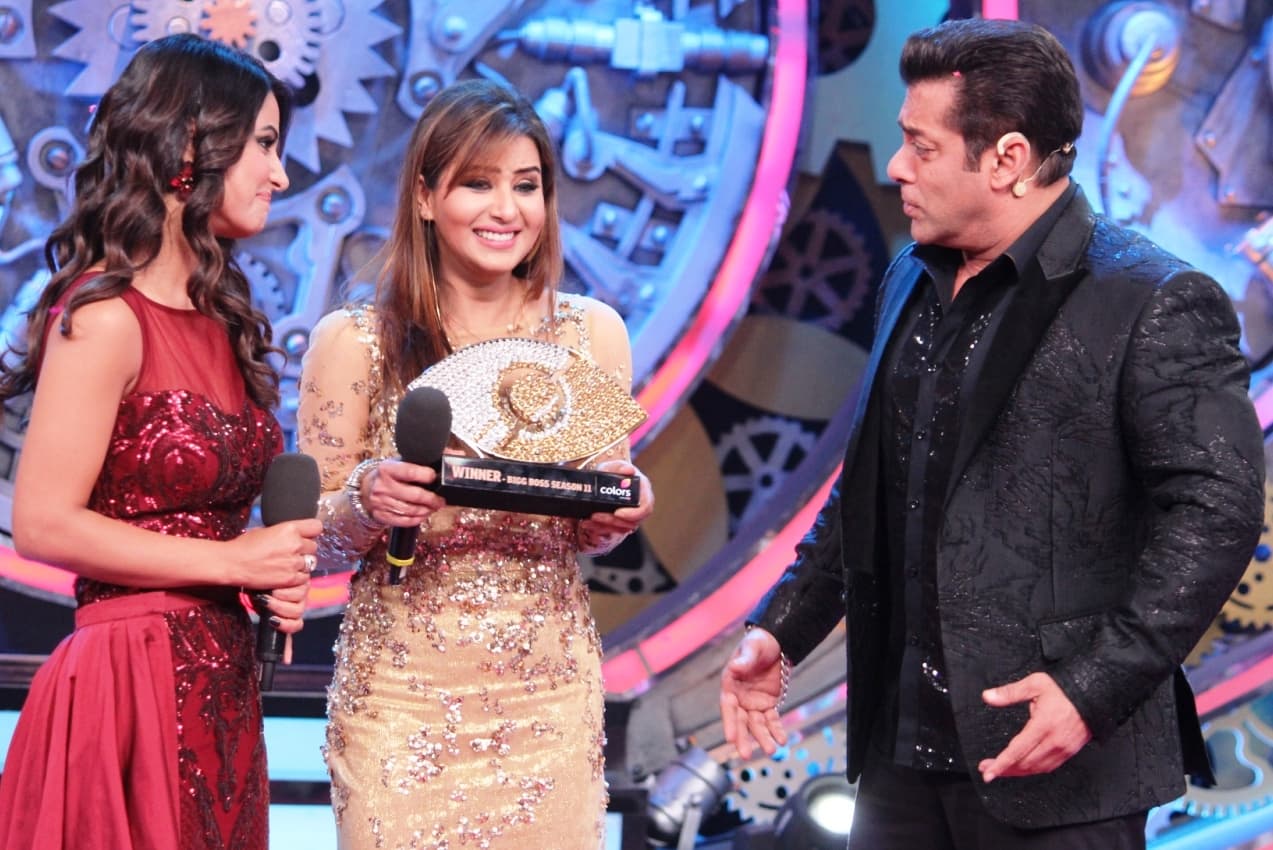 Talking about the contestants this year, TV actress Dipika Kakkar is confirmed to enter the house. Former Indian cricketer S Sreesanth too will be one of the inmates this year. He was spotted with his family at the Mumbai airport recently which added more fuel to the speculations. Singer Anup Jalota, Neha Pendse are some of the other contestants of Bigg Boss 12, as per the rumours.
The makers have given a primetime slot to Bigg Boss 12 and viewers are happy. So unlike last year, we will get to watch Bigg Boss 12 at 9 PM every day from September 16.