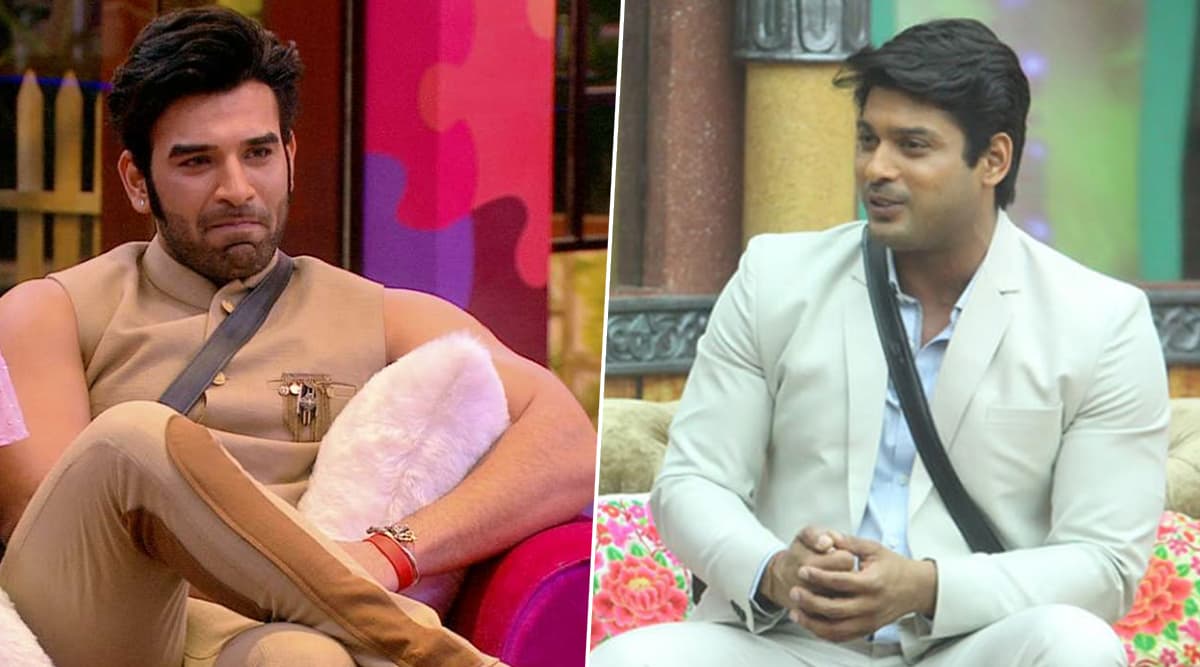 Bigg Boss 13 is in its third week and must say with each passing day, the drama inside the house is getting bigger and better. The show which is known to thrive on controversies and fights, is serving the same to the viewers and fans are loving it. But one equation on the reality show which has been the discussion point since day 1 is of Sidharth Shukla and Rashami Desai. The two who were reportedly ex-flames are leaving no stone unturned to insult each other on the reality show. Having said that, on last night's episode, things took an ugly turn when Paras Chhabra revealed quite a few personal deets about Sidharth Shukla. Bigg Boss 13: Paras Chhabra Brainwashes Shehnaaz Gill, Asks Her To Not Get MANIPULATED By The Other Housemates, Will She Get Swayed?
Splitsvilla 5 winner, Chhabra said that Shukla was in REHAB for a year and was also o steroids. This came as a shocker to many and Twitter blasted out at Paras for being so insensitive. Well, we also agree here with the Twitterati. Disclosing someone's public information on national TV can be hazardous. Tweeple in no time started reacting of Paras' attitude on the show.
Check Out The Tweets Below: 
I think #RashmiDesai is acting like shilpa shinde and #ParasChhabra acting as prince. And the real hero is #SiddhartShukla 💪

— aqueel khan (@aqueel_official) 17 October 2019
In Support of Sidharth Shukla: 
How dare #ParasChhabra talk abt Rashmi and Sid's personal issues on national television

So cald ' gentleman ' doesn't have guts to say this on #SiddhartShukla 's face

And now trying to manipulate #ShehnazGill against Shukla #BB13 #BiggBoss13 @BiggBoss @sidharth_shukla

— Team Siddharth Shukla 🔥 (@Siddharthfanclu) 17 October 2019
#SiddhartShukla is totally correct and at no wrong here!

It actually happens everywhere public favours the girl who plays victim..

And same is happening in #BiggBoss13, #RashmiDesai is trying hard to portray him negative👎🏻

But I hope #BB13 viewers have got eyes to see the truth.

— Siddharth Shukla (@SiddBiggBoss) 17 October 2019
Here's An Advise For Salman Khan: 
#SalmanKhan also take class of #ParasChhabra & #RashamiDesai Bhar ki battein #BiggBoss13 Ghar mein Karne k liy like in biggboss 11 #Priyanksharma class taken for this. We support #SiddhartShukla @sidharth_shukla https://t.co/9SIp2FSpOV

— Biggboss FAN (@MRSHOWCURIOUS) 18 October 2019
On the same episode, we also saw Rashami Desai accusing Sidharth for tarnishing her image and also sending him jail. We wonder what's the thing between Rashami and Sidharth? As from day 1, the Dil Se Dil Tak co-stars are on some another tangent altogether. Stay tuned to LatestLY for all the updates from Bigg Boss 13!