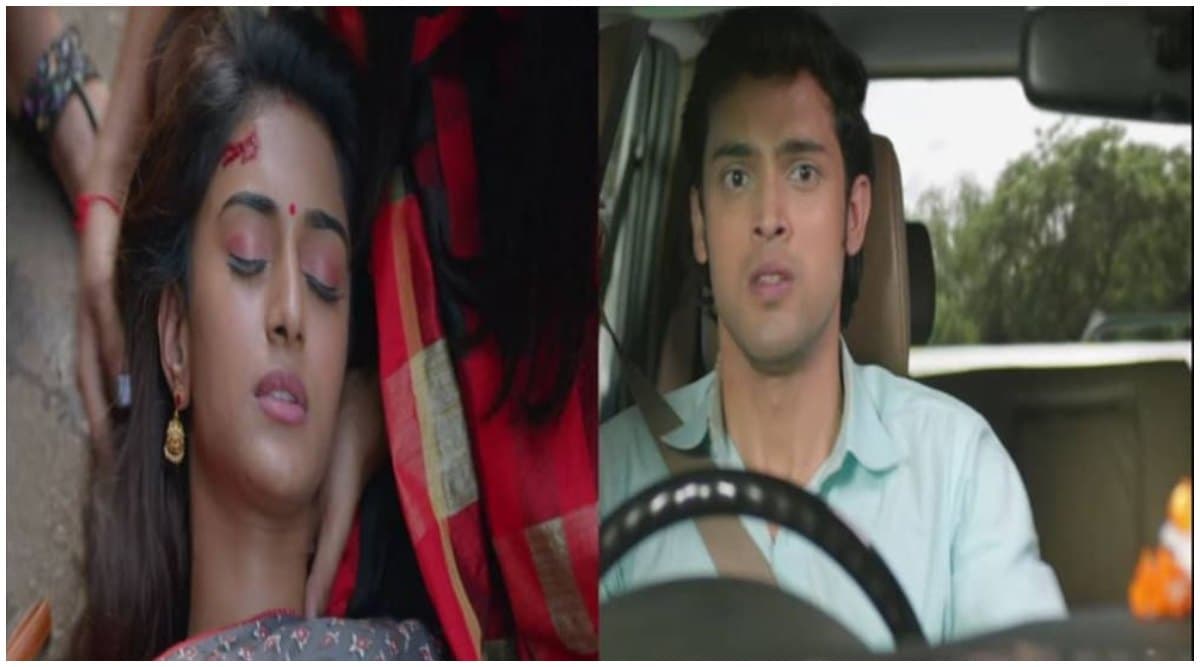 In yesterday's episode of Kasautii Zindagii Kay 2, we saw Anurag take Prerna home as she was feeling unsafe in the hospital. Sonalika gets furious as every time Prerna is saved from her hands. Anupam comes across the truck that hit Prerna and informs Anurag. In tonight's episode, Sonalika (Aamna Sharif) gets ready to leave the house to reach the mill where she called Ronit. Ronit calls the truck driver and tells him to meet him at the mill which is behind the Kali Mandir. Anupam follows the truck and informs Anurag (Parth Samthaan) about the whereabouts. Kasautii Zindagii Kay 2 December 17, 2019 Written Update Full Episode: Anurag Ruins Sonalika's Plan to Hurt Prerna and Takes Her Home
Anurag tells Anupam that he will reach the mill. Meanwhile, Shivani is tensed and calls Ronit. Shivani berates Ronit and tells him that she knows that he is behind Prerna (Erica Fernandes) to kill her and that she saw him at the hospital. Ronit denies her allegations and tells her that he had gone to the hospital as he was hurt. Shivani warns Ronit to stay away from Prerna or else she will lodge a complaint against him. Prerna overhears Shivani talking to Ronit. Prerna asks Shivani so it was Ronit who was trying to kill her and her unborn child. Prerna tells Shivani that Sonalika is involved with Ronit as he alone cannot plan all this.
In the Basu house, the panditji tells Moloy to not go outside the house as it is not auspicious. Seeing Moloy in tension the panditji asks for the reason. Moloy tells him that he is worried about Prerna and requests him to give a sacred thread for Prerna's well-being. Sonalika comes and tells Mohini that she has some work and is going out. Mohini tells her not to go out today as it is not an auspicious day. Kasautii Zindagii Kay 2 December 16, 2019 Written Update Full Episode: Sonalika Enters Prerna's Room to Stab Her with a Knife
Meanwhile, the driver of the truck notices a car following him and changes his direction. Anupam tells Anurag about this and tells him maybe the driver is suspicious about him. Anurag tells Anupam to park his car on the side and wait. The driver takes a turn and goes in another way. Anurag tells Anupam to be careful and keep a distance from the truck and follow it.
The truck driver informs Ronit that he has reached the destination. Anupam and Anurag also reach the spot. Anurag tells Anupam that he will go inside the mill and he should wait outside. But Anupam also follows Anurag inside. Seeing Anurag, the driver tries to flee from the spot. Anurag fights with the driver, just then Ronit comes there. Ronit sees Anupam and hides behind the boxes. Anupam follows Ronit to find out who is he.
Prerna, on the other hand, comes to the Basu house to meet Sonalika. Mohini tries to stop Prerna but she angrily goes up to her room. Prerna comes inside Sonalika's room and slaps her. Prerna confronts Sonalika and tells that she will never tolerate someone harming her unborn child. Sonalika tells her that today or tomorrow the unborn child has to die. Prerna gets furious and picks up a knife and points it at Sonalika's neck and asks how dare she tries to harm her child. Prerna tells Sonalika that she knows everything was planned by her. Prerna tells Sonalika that she is not weak and can fight back for her rights.
In the next episode, Anurag calls Prerna and shows the drivers face to her to confirm whether he is the same person who tried to kill her.