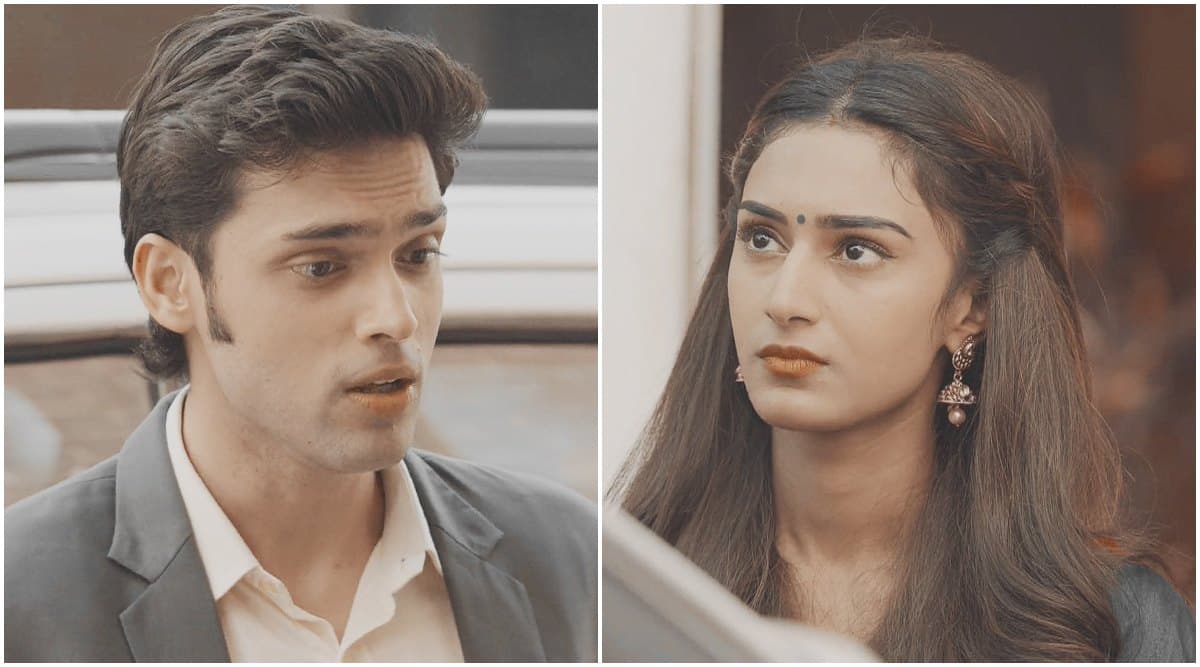 In the last episode of Kasautii Zindagii Kay 2, we saw Moloy lashes out at Mohini and slaps her. Later, Komolika brews a cunning plan to go on a honeymoon with Anurag. Tonight's episode starts with Mohini persuading Anurag (Parth Samthaan) to go on a honeymoon with Komolika (Aamna Sharif). Anurag says he cannot go as he has a lot of work. Mohini tells him that in that case, she will decorate his bedroom for his suhaagraat and goes. On the other hand, Komolika is getting impatient as she is waiting for Mohini to come and tell her that Anurag is ready to go with her and in anger, breaks her bracelet and its pearls fall all over the place. Just then Prerna (Erica Fernandes) comes there and says that she will tell the servant to pick them up, but Komolika rudely says they are her servants and she will tell them. Kasautii Zindagii Kay 2 November 13, 2019 Written Update Full Episode: Komolika Gets Prerna Arrested, While Anurag Vows to Free Her
Meanwhile, Mohini comes and tells Komolika that their honeymoon is on hold for now, as Anurag has too much work in the office, and assures the latter that she will arrange for it in the house only. Komolika calls Prerna and tells her to decorate the room for her and Anurag, but Prerna refuses and tells her that she is Anurag's secretary and not a decorator. Mohini gets enraged and takes Prerna to the side and orders her to do as Komolika says and blackmails her with Anurag's health problem. Prerna agrees as she does not want Anurag to suffer.
Later when Anurag is in his room, he wonders why Mohini wants him to go on a honeymoon. Meanwhile, Prerna comes into the room with the decorative items and lamps, she goes to the washroom to clean the lamps and finds Anurag there. She tells him that Mohini told her to decorate his room and Anurag questions her why is she working so hard and not taking rest during her pregnancy. Anurag asks Prerna where is her husband and she gets emotional but tells him that he is with her only. Prerna says her husband loves her a lot but due to some personal problems, has to stay away from them. Kasautii Zindagii Kay 2 November 12, 2019 Written Update Full Episode: Komolika Gets Upset on Finding Out That Prerna Is Anurag's Secretary
Meanwhile, when Prerna cleans the lamp, she cuts her finger and Anurag helps her in cleaning the lamps and tells her to rest. Anurag thinks why does he feel so protective about Prerna and gets disturbed. Later, Anurag comes out of the room and asks Komolika why she told Prerna to decorate the room, Komolika says Mohini asked her and that he can go and talk with her about this. Anurag leaves from there.
Back in the room, when Prerna climbs onto a stool to hang the lamps, Anurag comes and tells her to come down as it is risky and says he will help her. Suddenly, her leg slips and she falls down on the bed with Anurag, Komolika comes and sees them and gets enraged. Anurag tells Komolika not to give this type of work to Prerna and she apologises and asks her to leave. However, in a bid to trip Prerna, Komolika keeps her foot forward,  so that Prerna falls down.
In the next episode, Komolika tries to seduce Anurag but he makes excuses and leaves. Later on, Komolika warns Prerna to stay away from Anurag and  Prerna is shocked by her reaction.