Koffee with Karan season 6 is another episode down. This time the guests on Karan Johar's show were Kajol and Ajay Devgn. So, of course, the episode was bound to get personal, given the on and off again the history of Kajol and KJo's friendship. The two infamously called off their friendship in 2016 after the thing went South amidst the clash of Karan's Ae Dil Hai Mushkil and Kajol's home productions' Shivaay. The former even went on to write a very scathing chapter on the latter in his biography titled, An Unsuitable Boy. Today, he apologised for that.
Karan and Kajol publicly chatted up a storm when they met up for the 25th year reunion of their film Kuch Kuch Hota Hai, but skipped addressing the elephant in the room. But not this time. On the episode, while talking about their fallout, Karan folded his hands and apologises to Kajol for writing the chapter on their fallout in his book.
Talking about their soured friendship, Karan had written in his book, in 2017, " I don't have a relationship with Kajol anymore. We've had a fallout. Something happened that disturbed me deeply which I will not talk about because it's something that I like to protect and feel it would not be fair to her or to me. After two and half decades, Kajol and I don't talk at all. We just acknowledge each other, say 'hello' and walk past."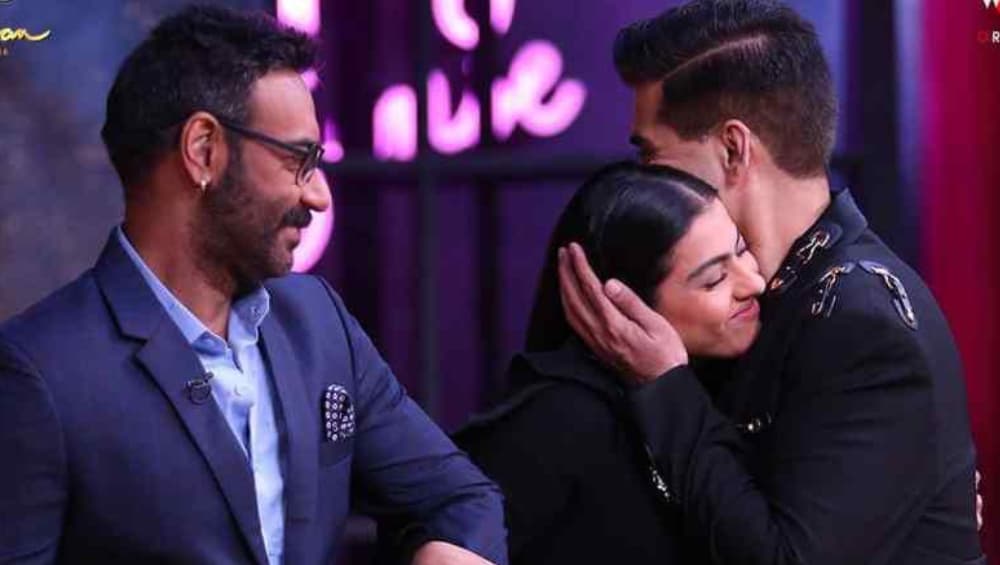 He even shared an anecdote, when he said he made a conscious decision to look past Kajol at Manish Malhotra's show. Kajol reacted that this moment was tough for her as well. But on a lighter note added that she saw Karan get up in impulse when he saw her falling over something.
Karan revealed that their bond was mended when Kajol texted him and invited him to her birthday party. Well, we do feel that these two are better off as friends.
This episode of Koffee with Karan was dedicated more to knowing the dynamics of Ajay and Kajo's relationship. We learnt the kind of cut off from the world couple they are.