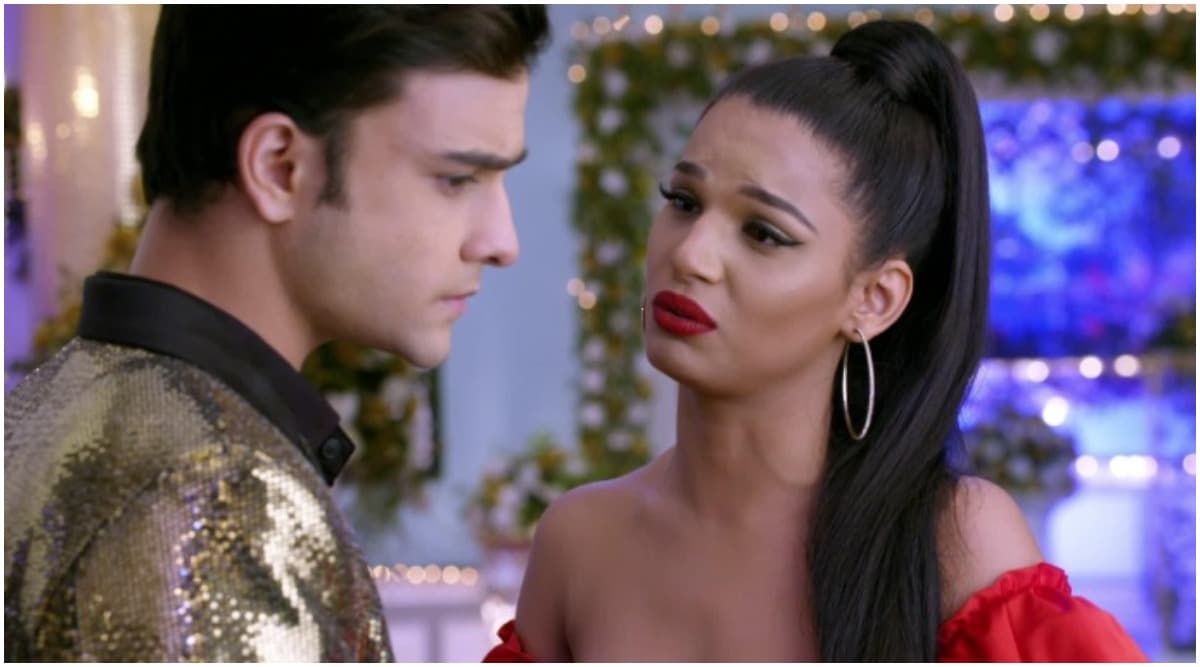 In yesterday's episode of Kumkum Bhagya, we saw Rhea promises to help Rohit find Prachi. Rishi tells Pragya that he is shifting to the smaller room so Shahana and Prachi get their old room. However, he avoids talking about Priyanka when Pragya asks him about her. Disha goes to meet Pragya with Hritik. She talks about how she lied to Purab about liking Hritik. Pragya feels like even though Disha may not like Hritik, he definitely likes her. Disha laughs about this with Hritik. When Priyanka calls Rishi she hears Shahana. She gets jealous and decides to see who Shahana is. Tonight's episode starts with Prachi goes to Ranbir's house but seeing her, he leaves the room. Pallavi and Daadi ask if anything is wrong with Ranbir. Purab is crying and drinking alcohol at the bar in his house. He wonders why Hritik said that there is nothing between him and Disha. Purab thinks Disha is in love with Hritik but he doesn't know yet. Kumkum Bhagya September 26, 2019, Written Update Full Episode: Rhea uses Prachi's Crazy Stalker to Beat her arch-rival, will Ranbir be Upset?
On the other side, Prachi goes to Ranbir's room to give him tea. Ranbir refuses to have the tea and asks her if she really thinks Rishi is good-looking. Prachi tells him to get over it. Ranbir tastes her tea and likes it. Meanwhile, Rishi takes Priyanka to a restaurant. He says he wants to talk to her in a place with people because she jumped out of a moving car the last time. Priyanka tells Rishi that he is trying to leave her again to be with Shahana. Priyanka leaves and decides to talk to Shahana. Rishi follows her and asks her to leave Shahana alone. Abhi (Shabir Ahluwalia) is in the same restaurant and sees Rishi following Priyanka and holding her hand. He hears Priyanka asking Rishi to leave her.
Later, Abhi slaps Rishi and leaves with Priyanka. Pragya (Sriti Jha) sees Rishi getting slapped but not the man who slapped him. She also takes Rishi home and finds out about Rishi's past. Pragya promises to help Rishi. Priyanka tells Abhi that she knows Rishi from before and he was not misbehaving with her. Priyanka convinces Abhi to not fire Rishi. Priyanka leaves Abhi's room promising to take revenge on Shahana. Meanwhile, Prithvi breaks into Ranbir's room at night. Rhea says she was happy seeing Ranbir pretend to be jealous with Prachi's friend Rishi. On the other side, Shahana tells Prachi that Ranbir is jealous of Rishi because Ranbir likes her.