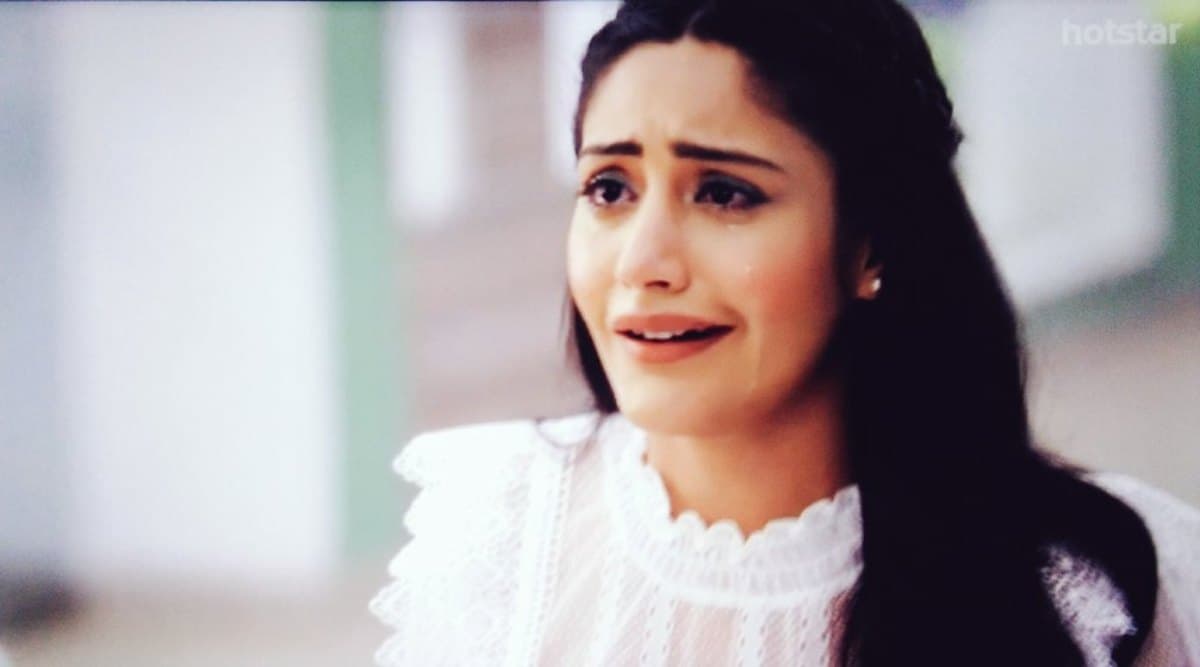 In yesterday's episode of Sanjivani 2 Navratna Singh inaugurates Sanjivani while Ishaani suffers from clinical depression. N. V. appoints all the old staff of Sanjivani. In tonight's episode we see N.V. holds Ishaani's (Surbhi Chandna) hands and tells her that Sanjivani is calling her back as she has to fulfill her dreams. Ishaani gets angry and tells him he is Sanjivani's boss and he cannot tell her what to do in her life. Ishaani tells him to leave his hand. N.V. tells Ishaani that he hold this hand not to leave her. N.V. tells Ishaani that he is her husband and he knows she has the capability and he wants her to open up. Ishaani gets emotional and tells she cannot as all her dreams are ruined. Ishaani tells she cannot do it and requests N.V. to not force her.
N.V. holds her hands and takes her inside Sanjivani. Ishaani recalls what all happened with her. The staff is shocked to see Ishaani's condition. Rahiil, Philo, and Rishab see Ishaani and are happy to see her. Ishaani reminisces Sid (Namit Khanna) and the good times they spend together. Ishaani gets emotional and cries. Philo and Rahiil go to console Ishaani. Ishaani is happy to see Rahiil and Philo, she hugs them and cries. N.V. tells Ishaani that he had told her that all her family is waiting for her.
Rishab asks Ishaani for three years she was missing and asks her where was she? Philo tells Rishab not to ask such a question and disturb Ishaani. Rishab asks Ishaani about Sid and his whereabouts. Ishaani gets disturbed and turns to go out, N.V. holds her and calms her down. N.V. takes Ishaani inside the cabin.
Ishaani goes inside the cabin and sees Shashank's (Mohnish Bahl) belongings and remembers him. Ishaani asks N.V. why has he kept all these belongings of Shashank. N.V. tells he just wants her to feel comfortable in Sanjivani. N.V. tells Ishaani that he knows her potential and shows her the contract in which she is still a resident doctor in Sanjivani. Ishaani tells N.V. that she is not worth all this and tears the contract. Ishaani leaves the cabin.
Ishaani tries to leave the hospital but the guards don't allow her to go out. Ishaani tells N.V. to order the guards to allow her to leave. N.V. tells her they are just doing their work. Ishaani tells that she cannot stay here and she has to leave. Just as Ishaani tries to leave, she sees a patient coming inside and gets scared and stops. Rahiil and Philo goes to attend the patient. N.V. vows that he will remove the fear from Ishaani's mind. In the precap, Ishaani tells N.V.'s mother that she is suffering in this relationship.