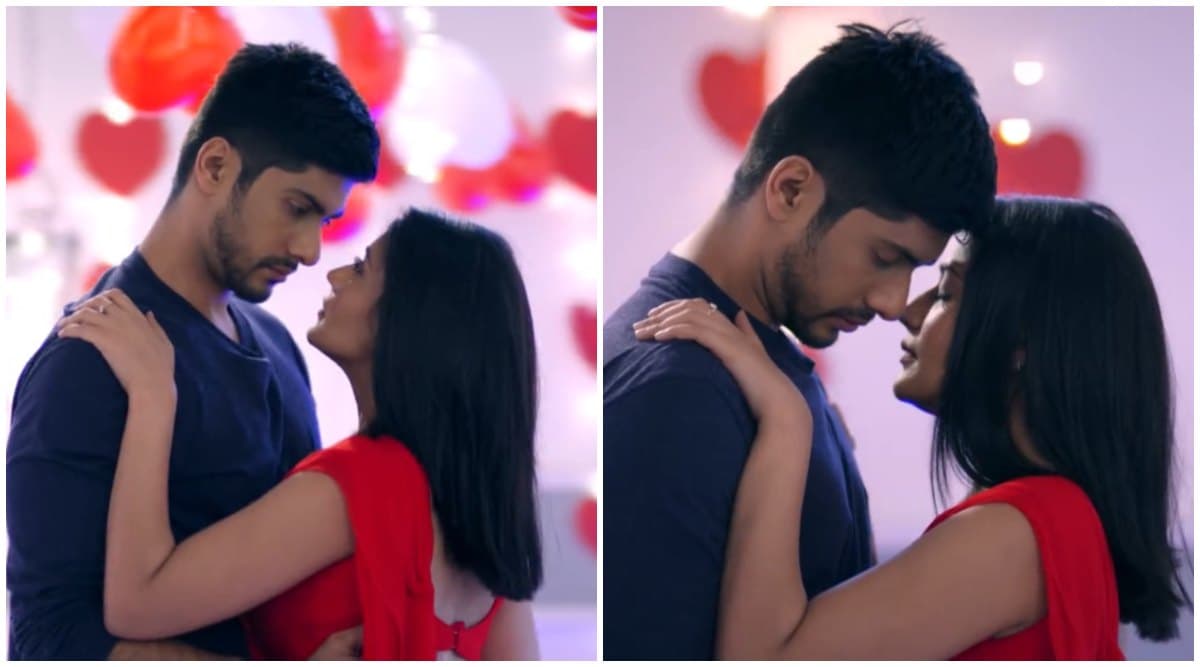 In yesterday's episode of Sanjivani 2, we saw Ishani challenging Sid that she will compel him to confess his love for her within a week. Later, his unexpected announcement shocks her. Tonight's episode starts with Sid (Namit Khanna) slipping on the wet floor. Ishani (Surbhi Chandna) says he has fallen in her love so he put her in Rishabh's team. She also asks him to talk to her but he leaves. On the other hand, nurse Filo comes to Shashank (Mohnish Bahl) and tells him that Juhi (Gurmeet Kohli) should know the truth about why she was removed from Sanjivani years ago, but Shashank refuses and says she was there and knows everything. She tells Shashank that he has shown the wrong picture to everyone. Shashank tells it is in the past now and they should forget about it and leaves. Just then Juhi comes there. She asks what's the matter and why did Shashank get upset and asks if everything is okay. Filo says yes, she was talking about sending money to Jessica.  Sanjivani 2 October 22, 2019 Written Update Full Episode: Sid Shocks Ishani With an Announcement After She Challenges Him To Confess His Feelings
Meanwhile, Rishabh tells Ishani that he is happy that they are working together again. Rishabh discusses the case. On the other hand, Vardhaan (Ronit Roy) gets Anjali's (Sanyantani Ghosh) call, she asks if he is fine, he says yes. She says he never takes and off, so… Vardhaan says he had some personal work at home, and asks her if she is feeling lonely and sad there. Anjali says they should end this, whatever is happening between them. Vardhaan says they will meet and discuss this. Later Anjali messages him and apologises for her behavior. Meanwhile, Vardhaan eats sweets and promises his Didi that he will take revenge.
On the other hand Sid asks Asha about her diagnosis. She asks which patient as she got the file today only, Sid tells her to work well. Juhi comes there and says she will assist Sid today and takes a look at the reports. Juhi says sorry to get personal and tells him that everyone is noticing his and Ishani's fall out and asks him to follow his heart. She goes. Sanjivani 2 October 21, 2019 Written Update Full Episode:  Sid Gets Shocked on Hearing About Ishaani's Accident
Later, Sid sees someone stealing and shouts. He runs after the man and comes to the storeroom. Lights get on and Sid sees the decorations. Ishani thinks she didn't know she would be doing this to convince Sid. Sid gets enraged and asks what's all this. She tells him that they have to be professional in the hospital and that this is a non-operating wing. She says they are just Sid and Ishani here. He berates her and tells her to come in front, she thinks to just do it and comes in front wearing a red saree. She asks him how does she look and hugs him and then dances for him. Sid holds her and gets close.
In the next episode, Ishani thinks she would have never done this, but after Sid's behaviour, she was forced to. Later, Juhi tells Shashank that Filo has told her the truth and Shashank gets shocked.