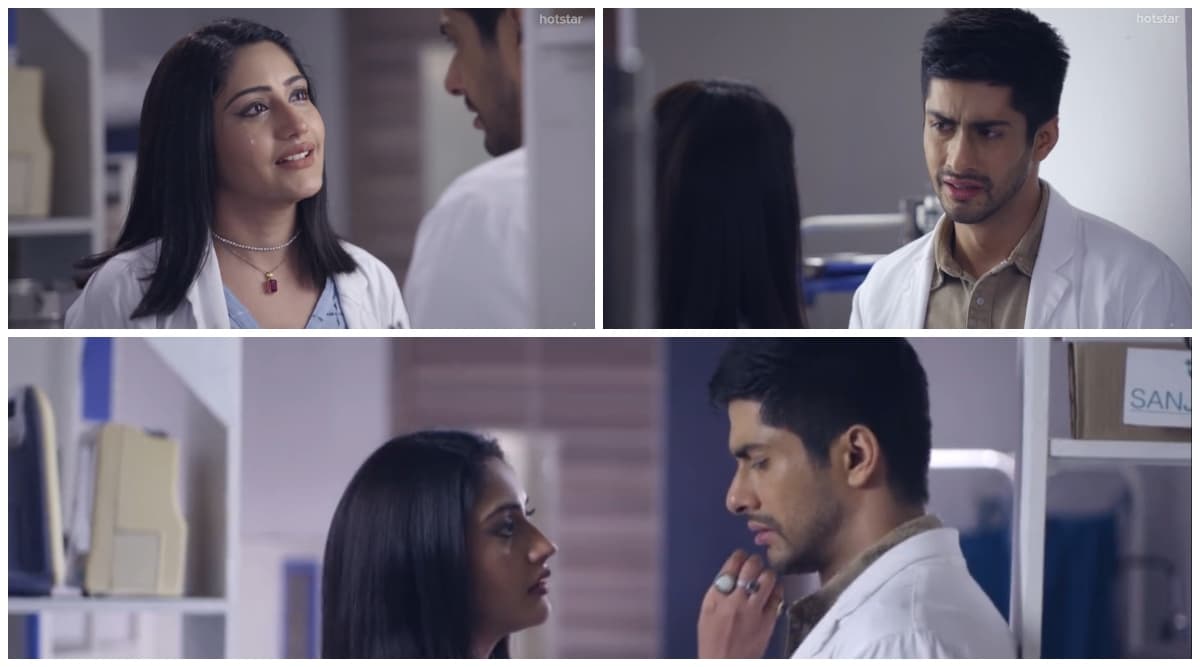 In yesterday's episode of Sanjivani 2, we saw Ishani and Sid apologize to one another. He makes Ishani feel special by cooking for her while Juhi announces a piece of terrible news. Tonight's episode starts with Ishani (Surbhi Chandna) asking Juhi (Gurdeep Kohli) if they can perform chemotherapy, but Juhi says Jessica's body is so weak that she cannot take the pain and adds that they have to decide soon as they do not have time. Shashank (Mohnish Bahl) says Juhi is right and mentions a hospital in Houston, USA, where clinical trials are being conducted, but the drugs are not yet FDA approved. Sid (Namit Khanna) asks if there is hope for her if taken there but Shashank replies that there isn't. Sanjivani 2 October 3, 2019 Written Update Full Episode: Sid Makes It Upto Ishani by Cooking Her Dinner
Sister Filo is seen having a good time with her daughter, while Jessica is seen making arrangements for her wedding. Shashank and Juhi enter with Sid and Ishani and break the news to Filo who breaks down when Shashank tells her that Jessica has only a few months left to live. She then informs Jessica. Ishani and Sid become emotional and cry seeing Jessica in shock as she cannot believe she has cancer. Sid consoles her and tells her not to lose hope. Jessica says she has very little time and asks about her marriage. Sid promises that they will find a way. Jessica says she will decide how to live her life as she has very little time. Shashank takes Sid and Ishani out of the room.
Later, Sid gets emotional thinking about the situation in the storage room. Ishani comes in and tries to pacify him. They talk to each other about Jessica. Ishani wipes Sid's tears and just then they hear Jessica's voice who is shouting that she does not want to marry.  Jessica tells Jignesh to go out as she does not want to marry him and tells him that she has only a few days left of her life. Sid comes and tells her not to hurt herself. Sid asks Ishani to stop Jignesh and bring him back. Sanjivani 2: Chandni Bhagwanani On Replacing Rashmi Singh as Dr Asha- 'I was Nervous Initially, But The Fandom Has Been Welcoming'
Meanwhile, Ishani suggests to Sid that they can atleast fulfil Jessica's dream of getting married. Sid tells her that they should first get Jignesh back. Filo gives Jignesh's number to Sid. Jignesh comes and says he went to get an engagement ring for Jessica as she wanted him to propose to her first and tells Sid to arrange for some flowers. Ishani and Sid tell Jignesh to leave the arrangements on them.
In the next episode, Ishani tells Sid about the butterfly that comes around her whenever she sees him and he smiles at her.