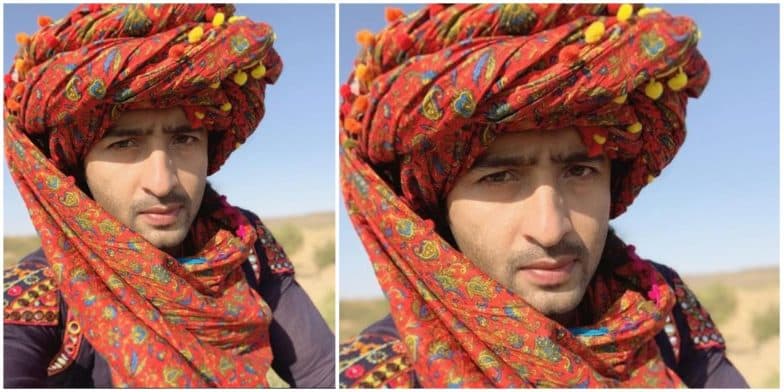 While Shaheer Sheikh has done both fiction and mythological shows, the actor had once made it clear that daily soaps were not his cup of tea. However, here Shaheer is, doing the spin-off of Star Plus' Yeh Rishta Kya Kehlata Hai, which has been titled Yeh Rishtey Hai Pyaar Ke. And this show will see Shaheer in a rather different role. Revealing that this was the role that he was looking for at this point in his career, he said, "Till now, the kind of characters I have played have been dramatically different. After doing Saleem - Anarkali, I wanted to play a today's guy, a young at heart character and that was exactly what I was offered by Rajan Sir. I thought the character and the way it has been written, was very nice and it got me excited. That's why I decided to take it up." Shaheer Sheikh Draws Parallels Between Yeh Rishtey Hai Pyaar Ke And His Real Life; Here's How!
"I can relate a lot to my character Abir. A lot actually. For the first time, I can say that I really relate to my character. The kind of theories he has are similar to how I think and feel," he says.
Quiz him on how his journey so far on Yeh Rishtey Hai Pyaar Ke Has been, the actor reveals that he loves it. "It's been amazing till now. I have had a very good experience. It's been pretty smooth, no major problems until now. I like the kind of involvement Rajan Sir himself has in the show. He's there on the sets and tries to be part of the discussions, he tries to talk to everyone himself. So yes, it's been amazing till now. They treat the actors really well," he says.
Opening up on co-star Rhea Sharma, Shaheer states, "We have hardly shot together but she's a good actor and she really is the right choice for that character."