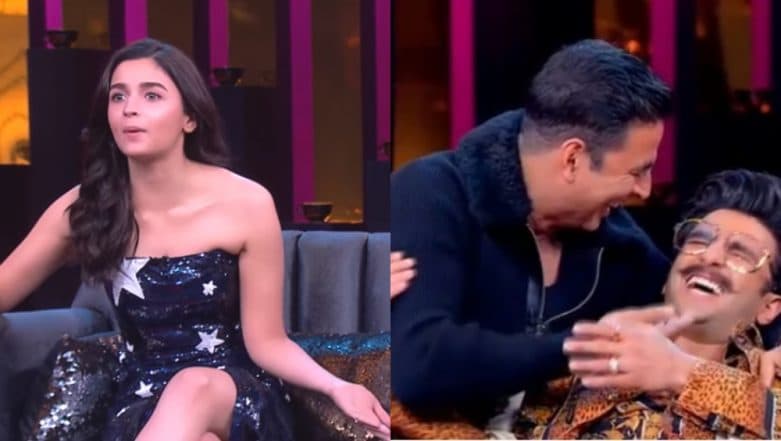 The sixth season of popular chat show Koffee with Karan wrapped up last week. The next episode is the token lookback episode which will have a fancy jury talking about how awesome this season was. Karan Johar has definitely upped his game as the host with the latest season. He made the show a hit without having Shah Rukh Khan and Salman Khan as guests this time. The Aamir Khan episode was boring, so we are not counting him also. Well, if calling the Aamir episode boring offended you, chances are high that you won't like the rest of this article. Koffee with Karan 6: Did You Know Shahid Kapoor Once Went on a Holiday With Kareena Kapoor Khan and Priyanka Chopra?
Because we are going to discard pretty much 99 percent of the episodes of Koffee with Karan, to pick the one truly entertaining one. Your favourite episode might not make the cut. In order to achieve this total chaos amongst Koffee stans, all we need to do is vote for the episode you think was the most entertaining. Taapsee Pannu Reacts to the PINK Joke in the New Promo of Koffee with Karan.
We have rolled the ball already with eliminating 9 episodes out of the choices. Outrage later. Vote for your favourite Koffee with Karan episode below:
Which One If Your Favourite Koffee with Karan 6 Episode?
In the next episode of Koffee with Karan, we will have Kirron Kher, Malaika Arora, Vir Das and Mallika Dua discussing the same. Which episode was the best, which was the worst, who was best-dressed, and who was worst-dressed - you know, the usual post-Koffee drama.