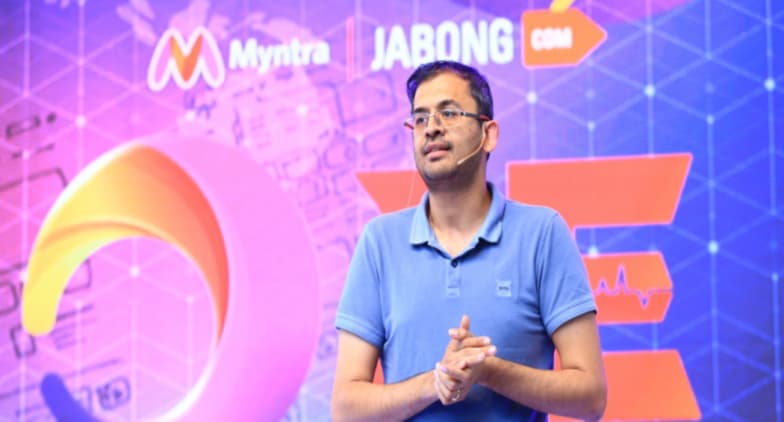 Mumbai, November 16: Putting all speculations to rest, Ananth Narayanan, the chief of Flipkart Group's Myntra-Jabong will continue to lead operations at the fashion unit. According to a Reuters report, there has been a reshuffle in the ranks following Group CEO Binny Bansal's exit. As quoted in the report, Narayanan said, "I'm very excited about Myntra", following several media reports doing the rounds that he has given his resignation. Myntra CEO Ananth Narayanan & CFO Dipanjan Basu Resign After Binny Bansal Leaves Flipkart.
According to a Times of India report, Narayanan didn't share a cordial relationship with Flipkart CEO Kalyan Krishnamurthy, while another report stated that the reason for the conflict was because Flipkart has its own Fashion vertical which is headed by Rishi Vasudev. "If Ananth has to report Kalyan, Narayanan will also not stay for long because Kalyan already has Rishi Vasudev who manages fashion," told unidentified sources to Money Control. Walmart After Investing in Flipkart, May Layoff Many Jabong Employees & Merge it With Myntra.
Walmart will carry out a massive layoff at Jabong today and will integrate the online fashion brand completely into Myntra. According to a Live Mint report, Jabong layoffs are expected to be announced at a town hall on Friday morning. Jabong currently has around 700 employees and as per sources quoted, it is believed that around 200 employees will be laid off.