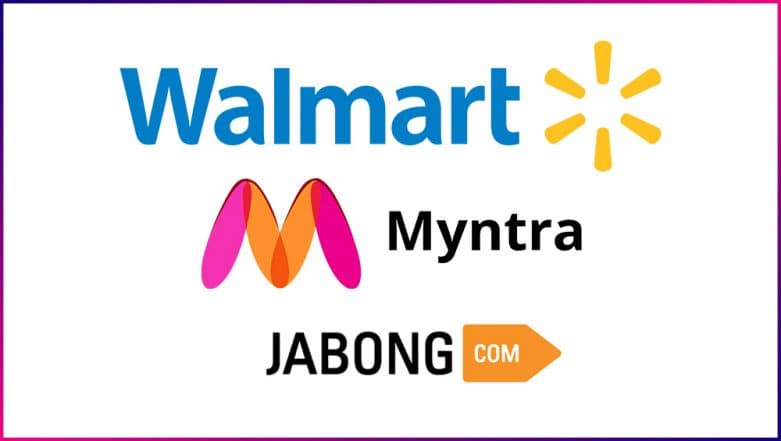 New Delhi, November 16: There are reports that Walmart will carry out a massive layoff at Jabong today and will integrate the online fashion brand completely into Myntra. According to a Live Mint report, Jabong layoffs are expected to be announced at a town hall on Friday morning. Jabong currently has around 700 employees and as per sources quoted in the report, it is believed that around 200 employees will be laid off. After the integration is completed, the traffic from the Jabong site will be directed to Myntra. After Binny Bansal, Myntra-Jabong CEO Ananth Narayanan May Resign Following Changes in Reporting Structure at Flipkart.
According to recent reports, the chief executive officer of Myntra and Jabong Ananth Narayanan is likely to step down from the firm amid his alleged conflict with Flipkart CEO Kalyan Krishnamurthy. The conflict arises because Flipkart has its own Fashion vertical which is headed by Rishi Vasudev.
Binny Bansal, Flipkart co-founder and group chief executive officer (CEO) on Tuesday resigned from the company with immediate effect. According to reports, Bansal quit following an allegation of 'serious personal misconduct'. However, Bansal, who along with Sachin Bansal had co-founded India's biggest online retailer Flipkart, denied all the allegation. The e-commerce firm is now controlled by Walmart Inc after the latter acquired 77 percent of Flipkart for $16 billion in May. Binny Bansal Net Worth: Flipkart Co-Founder Steps Down as CEO After Personal Misconduct Allegations.
According to 2016 Billionaires net worth, Binny Bansal has a net worth of $1.2 billion. In May, Flipkart co-founder Sachin Bansal had announced the end of his ten-year-long tenure with the company following the announcement of US-based Walmart's acquisition of a major stake in the e-commerce firm.