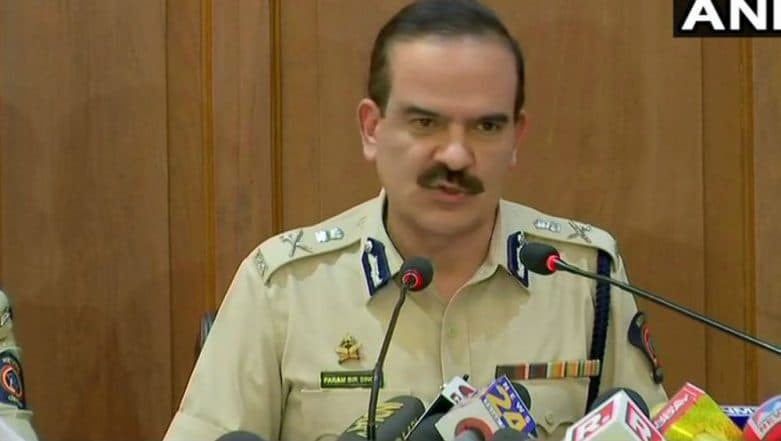 Mumbai, Aug 30: The Additional Directorate General of Maharashtra Police on Friday defended the arrests of Left-wing activists, saying that those arrested had links with the outlawed Communist Party of India (Maoist) and the police had confiscated documents in April and June establishing links with the Naxal group. ADG Parambir Singh said that a letter was recovered from Rona Wilson, which was written to one Comrade Prakash, proposing a "Rajiv Gandhi-like incident" to end the "Modi Raj". The ADG claimed that the letter read, "I hope you have received details of a requirement of Rs. 8 crores for the annual supply of grenade launchers. Comrade Kishan and others have proposed steps to end Modi raj, like Rajiv Gandhi incident." Singh said that the arrests, on August 28, were made after a thorough investigation into the case. Maharashtra Police Defends Arrests, Says 'Have Evidence They Were Maoists, Were Planning to Overthrow Government'.
"Their intention is clear, the CPI Maoist was working to topple down the government. They all use to coordinate with each other in code language, through written messages, letters, which were sent through courier. We have the letters with us, their names and their roles are clearly evident, our investigation is going on," Singh told reporters here. The top cop also said that the custodial interrogation of the arrested activists is needed so that "many things will come out."
The ADG added that the case was registered on January 8 about an incident of 31 December 2017, where hate speeches were allegedly delivered at Pune's Elgar Parishad. On that day an event was organsied to mark the 200th anniversary of the victory in the Battle of Bhima Koregaon, a symbol of Dalit pride. During the celebrations violent clashes erupted between Dalit and Maratha groups, resulting in the death of one person and wounding dozens.
Five activists were arrested by the Pune Police on Tuesday for allegedly triggering the violence. Mukta Dabholkar, Jitendra Awhad, Shyam Manav Were on Hit List of Vaibhav Raut, Other Right-wing Activists.