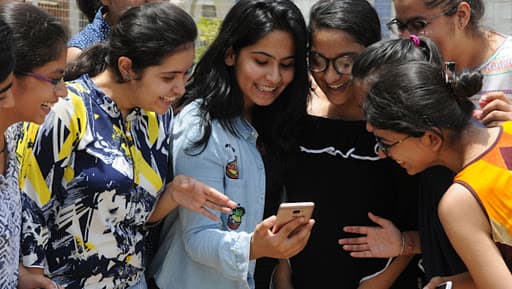 The Supreme Court of India directed the Centre to form a trust within three months to build a Ram temple at the disputed site in Ayodhya. And such would be done only on the condition of assigning a 5-acre alternative land in Ayodhya to the Sunni Waqf Board for building a mosque. Ahead of the most controversial hearing, the government tightened the security forces to maintain communal harmony. Schools and other institutions declared holidays as well, as a precautionary measure. Besides, the Institute of Chartered Accountant (ICAI) has also postponed its CA exams which were scheduled for today, November 9, 2019, in view of Ayodhya Verdict. The institute will update the exam notification and announce a new date soon at the official website of ICAI; icai.org. Ayodhya Verdict: Full Text of Supreme Court Judgment in Babri Masjid-Ram Janmabhoomi Title Dispute. 
ICAI in its notice stated, "In view of the reports gathered through electronic media about closure of school and colleges at various parts of the country, ALL EXAMINATIONS of the ICAI namely Foundation Paper 1, Final Paper 5, IRM Paper1, INTT AT and DISA ET Paper scheduled for Saturday, November 9th 2019 on all India basis and abroad stand postponed to a later date which shall be announced separately." However, it should be noted that this does not change the remaining exam schedule. The CA IPCC exams were scheduled to be held on November 2, 4, 6, 8 for the post of Group I, while Group II exams are to be conducted on November 9, 13, 15 and 17, 2019. CA Aspirants Protest: ICAI Chief Says Evaluation Process 'Foolproof' as Agitation Continues. 
ICAI CA Foundation 2019 November exams were supposed to commence from November 9, and they were scheduled on four dates—November 9, 13, 15, and 17. Several other universities have reportedly postponed their exams which were scheduled to be held today. Students are advised to keep a tab on the official website of ICAI to stay updated with recent notification.