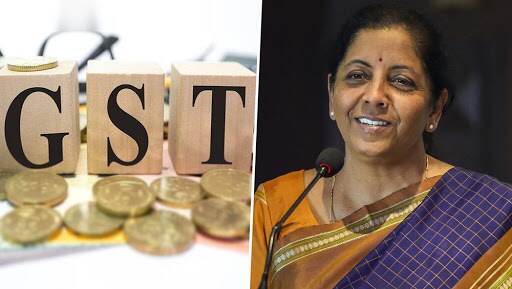 New Delhi, July 25: Finance Minister Nirmala Sitharaman will chair the 36th meeting of the GST Council through videoconferencing in Delhi today.  This will be the first GST Council's meeting in Finance Minister's second term.
Lowering tax rates for electric vehicles, rationalisation of GST rates on the lottery and solar power projects are some of the issues where the GST Council is expected to announce its decision on. Electric Vehicles in India: 4 Lakh EVs Across The Country, UP Leads With 1.39 Lakh, Nitin Gadkari Informs Lok Sabha.
GST Rates on Lottery:
The Council will look into the GST rates on lottery today. The GST rate on lottery falls under two brackets.  A 12 percent GST is levied on lottery run by the state government and 28 percent GST is levied on lotteries authorised by the state government. In the last meeting, the Council had sought a legal opinion from the Attorney General. According to reports, the GST body is likely to consider the opinion of the Attorney General and give its final decision in this matter.
Lowering of Tax Rates for Electric Vehicles: 
Over the last few years, the government of India has been introducing measures for the easy convenience of the people which will help them to adopt electronic vehicles. The government is now expected to push for a GST rate cut on EVs from 12 percent to 5 percent.Electric Vehicles To Become Cheaper After Budget 2019: Electric Cars You Can Buy To Avail Income Tax Rebate in India.
The last meeting of the GST Council was held on June 21 where the last date for filing of GST returns for FY 2017-18 was extended by two months to August 2019.