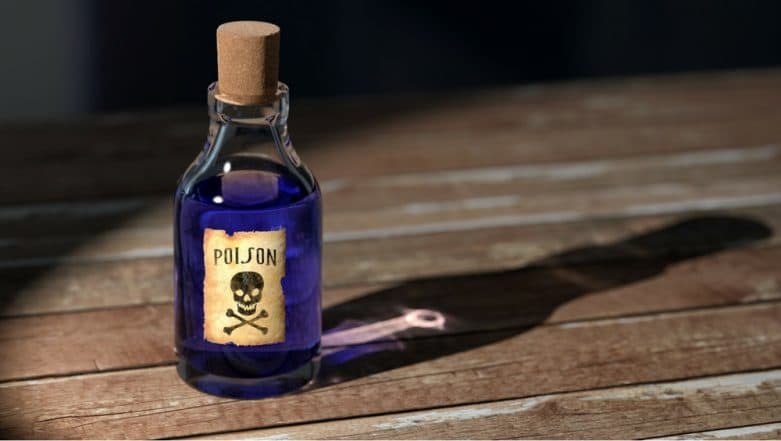 Kerala, April 26: Recently, a 39-year-old woman named Vannathan Veettil Soumya was found guilty of murdering her two daughters and parents, by poisoning them slowly for over a year in Pinarayi. She was arrested on Tuesday, and it solved the mystery behind the death of her child and parents over the last four months has come forward. The apparent reason which drove the woman to do this ghastly crime is because she wanted to lead a 'free life'.
According to a report, the aim was also to cover up her extra-marital relationship. The daughter, aged nine years had come to know of her mother's illicit relationship and therefore fearing it gets disclosed and creates more problem for her, she decided to kill all her family members.
The forensic reports revealed the presence of Aluminium Phosphide, a poisonous substance which is commonly used in pesticides, in the bodies of the deceased. Reportedly, Soumya did not cooperate with the Police in the initial stage of the interrogation. The case came to light after neighbours smelt a rat following the death of three members of her family, all of who died of similar circumstances.
The first death in the family took place in 2012, shortly after she moved in with her parents. Her one-year-old daughter Keethana died after a brief bout of vomiting and diarrhoea. Her death was attributed due to natural causes back then. Earlier this year in January, Ishwarya, her 8-year-old also died after suffering from similar symptoms. Her mother Kamala died in March and her father Kunjikannan in April. What roused the neighbours' suspicion was that all the three deceased exhibited the same symptoms shortly before their death. Sensing a pattern in these deaths, they alerted the police.