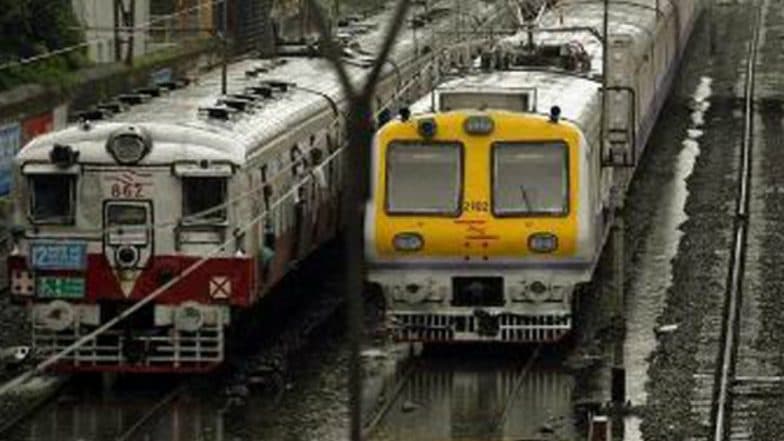 Mumbai, December 8: Mumbaikars will have to brace for a change in train timings as the local train services on the Central Line will see a changed schedule from December 14, 2019. According to a report by Mumbai Mirror, the first Kasara-CSMT train is set to leave to 34 minutes earlier from Kasara, thus fulfilling a long pending demand of commuters. At present, the first train from Kasara departs at 4.25 am for Chhatrapati Shivaji Maharaj Terminus (CSMT), but now it will leave at 3.51 am. The change in the train schedule has been decided by the Central Railway (CR) to prevent clash with long-distance trains and to make better use of rakes. Indian Railways Mulling Increase in Mumbai Local Train Speed to 110 Kmph, More Services for Commuters.
Starting December 14, the Central Railway has decided to change the timings of a total of 42 local trains. Moreover, this decision is aimed to help office-goers to reach their destination early. The Mumbai Mirror report suggests that out of the 42 trains, 7 slow local services will be converted into fast services while two semi-fast local services will be changed to slow ones. Meanwhile, the destination of six local services will be extended. Once the new time-table is introduced, the timings of a few express trains clashes with those of locals, will not cause any hindrance to the local services on the Central Line. Uttam Rake, First Non-AC Local Train With CCTV Cameras, Introduced on Western Line of Mumbai Local Service.
The report states that 2.54 pm fast local service from CSMT to Karjat clashes with Seva Gram Express, which leaves at 2.55 from CSMT. Once the new time comes into effect, the 2.54 Karjat fast local will depart from CSMT six minutes early ie at 2.48 pm. These changes aim to make local train services more efficient and will help the Central Railway to improve the punctuality of trains on its routes.