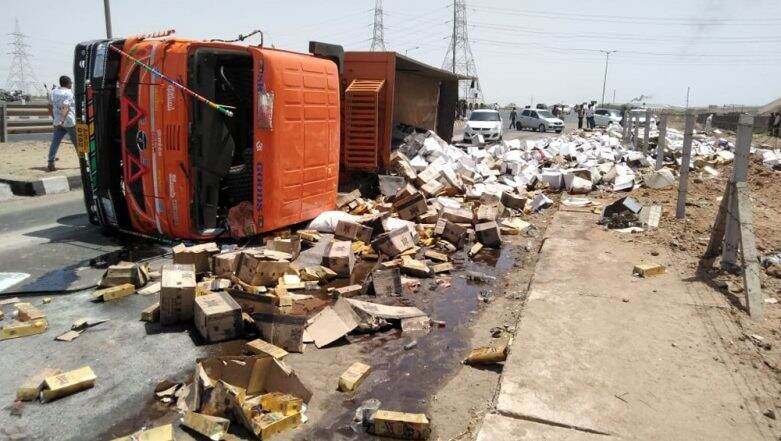 Gujarat is a dry state so when a truck carrying liquor was passing through the state, the police started their chase. The chase cannot be called exactly fruitful as the truck turned turtle and all the liquor cartons fell down. The incident took place in Bhachau district in Kutch. The truck was speeding from the Bhachau highway but following the chase, it toppled over on the service road. The driver quickly ran away and police are on the lookout. The police are investigating the details. The police are trying to find out who had called for it and where was the truck headed.
A similar incident has taken place in October last year in Vadodara and the locals here were delighted. Even before the authorities could reach the place, the locals took things in their own hands, quite literally. The locals came and looted the cans from the toppled-over truck. In a dry state when such a thing occurs, it is a hectic day for the locals more than the authorities. In whatever incidents of liquor truck accidents that are reported, the locals have always turned up and taken advantage of the free alcohol. By the time the authorities reached the place, nothing was left for them. The police here reached only to find the broken bottles.
The state of Gujarat has a sumptuary law in force that proscribes the manufacture, storage, sale and consumption of alcoholic beverages. Despite all of this illegal liquor has been found flowing through the state several times. The BJP government had put out a new law through an ordinance which entailed up to 10-year imprisonment for drinking and possession of alcohol.