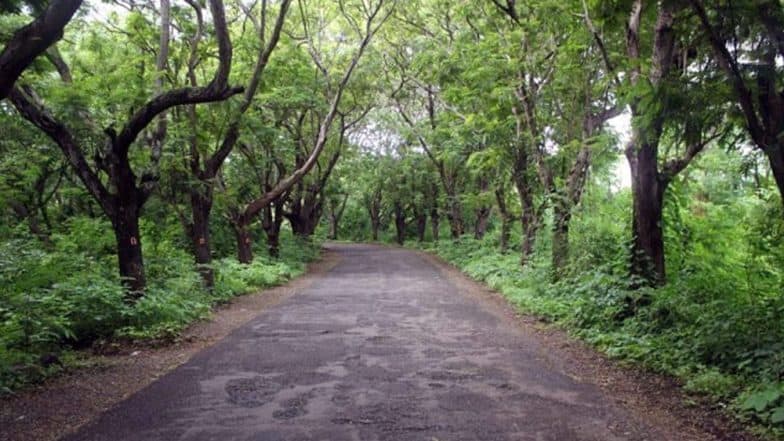 Mumbai, October 9: The traffic movement was restored in the Aarey colony after Mumbai police lifted restriction under Section 144 of the Code of Criminal Procedure on Tuesday. According to a Times of India report, Section 144 bars the entry of five or more people in an area and it was imposed to stop the tree activists from entering the Mumbai Metro Rail Corporation car shed area where 2,000 trees were felled.
The Bombay High Court refused to declare Aarey Colony a forest and declined to quash the BMC tree authority's decision allowing felling of over 2,600 trees in the green zone to set up a metro car shed.
All the protestors were released on a bail of Rs 7,000 and have been asked to appear in police station every alternate Wednesday and to refrain from committing any offence. On Tuesday, which was a holiday on account of Dussehra, there was no untoward incident. Aarey Tree Felling: Supreme Court Orders Maharashtra Government to Stop Cutting Trees For Proposed Mumbai Metro Car Shed, Next Hearing on October 21.
The Supreme Court on Monday ordered the Maharashtra Government to stop cutting more trees at Aarey Colony in Mumbai. Solicitor General Tushar Mehta appearing for Maharashtra Government assured the bench that henceforth no trees will be cut for the proposed Mumbai Metro car shed in the metropolis. The top court further ordered that status quo should be maintained regarding felling of trees at Mumbai's Aarey Colony.