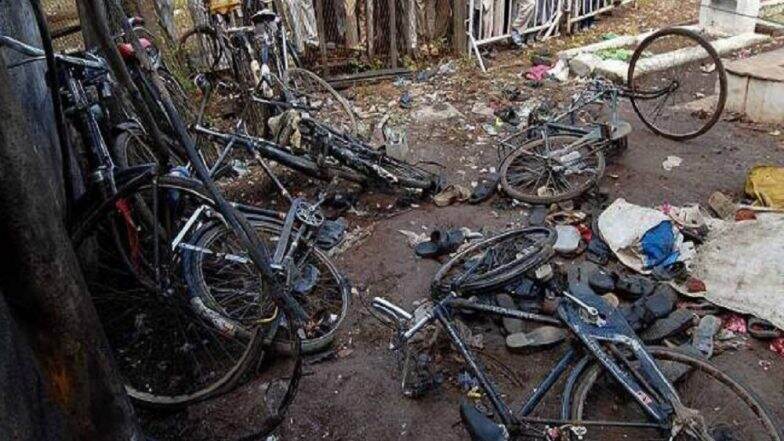 New Delhi, February 14: In a major success for Indian agencies, wanted a terrorist and 1993 Mumbai Bomb blast accused Abu Bakar was apprehended on Wednesday night by the Indian agencies in a major overseas operation, reported India Today. However, it was not clear whether he was extradited to India. Bakar was on a run India for a long time. According to reports, He attended a training camp at Pakistan occupied Kashmir (PoK) before executing the 1993 serial blasts in Mumbai. Mumbai Blasts Accused, Dawood Ibrahim Aide, Farook Takla Gets 12-Day Police Custody.
Bakar brought RDX (explosives) and conspired the attacks with underworld don Dawood Ibrahim at his residence in Dubai. After absconding India, he resided the United Arab Emirates (UAE) and Pakistan. Another accused in the attacks, identified as Firoz was also apprehended along with Bakar.  Firoz who is a son of a retired Indian Navy officer reportedly fled to the Middle East after the 1993 blasts. Mumbai 1993 Blasts: CBI Files Supplementary Chargesheet Against Accused Ahmed Kamal Shaikh.
Firoz had met Abu Bakar Abdul Gafur Shaikh in 1989. They were involved in purchasing smuggled goods such as TV sets, refrigerators, VCRs and selling them to shops on Mumbai's Lamington Road. According to the Central Bureau of Investigation (CBI) Firoz had full knowledge of the conspiracy of the 1993 serial blasts.