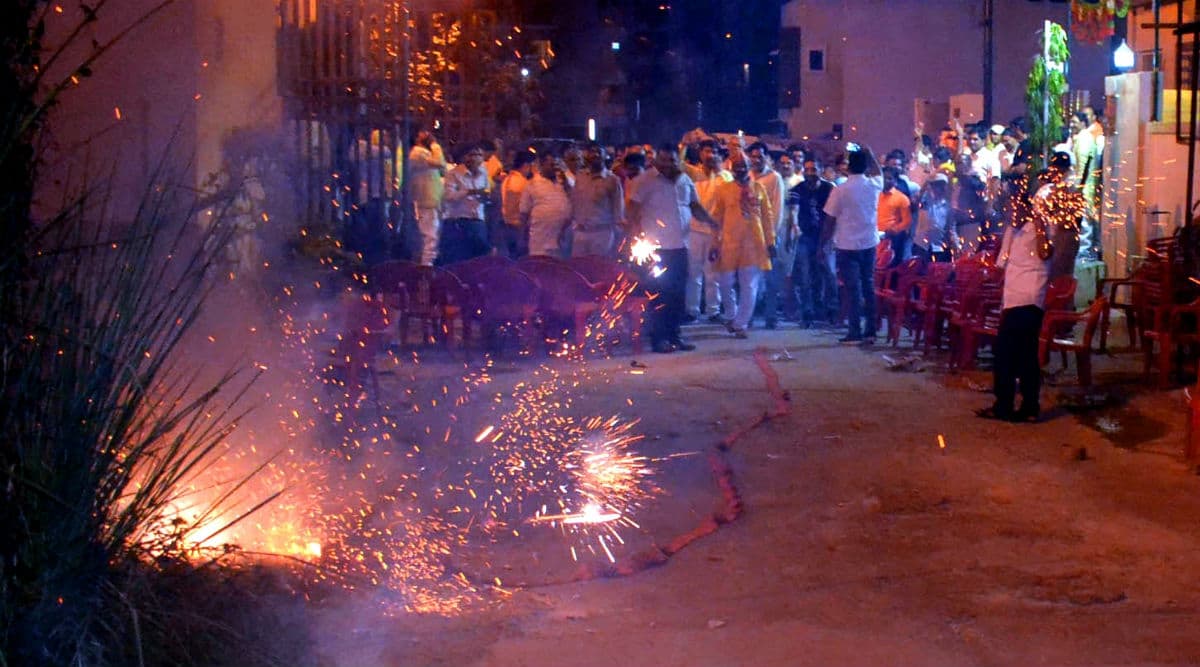 Chennai, October 22: As Chinese firecrackers are flooding the Indian market ahead of Diwali festivities, the government on Tuesday said that people involved in smuggling and sale of the 'made-in-China' crackers will face action under Customs Act, 1962. In a press release, the Principal Commissioner of Customs said that the use of Chinese firecrackers is banned because they contain harmful chemicals. Poisonous Chinese Crackers Ahead of Diwali! Is Pakistan's Ally Aims to Flood Indian Market With Carbon Monoxide & Mercury Products? 'Home Ministry Alert' Fact-Checked.
"Customs department will initiate strict action against any persons who are involved in illegal import, selling and buying of Chinese crackers under Customs Act, 1962," read the press release. The Principal Commissioner also urged the public to inform the customs department if they come across Chinese firecrackers. People can identify Chinese firecrackers by looking for labelling details, said the Principal Commissioner. Green Firecrackers For Diwali: What Are Eco-Friendly Crackers Approved By the Supreme Court?
"The use of Chinese crackers are against Explosive Rule, 2008 and is harmful as they contain banned chemicals like red lead, copper oxide, lithium, etc. These chemicals are also highly dangerous and inimical to the environment. Buying Chinese crackers also affect the economy and pose a threat to the domestic industry," the press note said.
"Import of firecrackers is 'Restricted' and if a person acquires possession of or is in any way concerned carrying, keeping, concealing, selling or purchasing or in any manner dealing with Chinese firecrackers will be punished under Customs Act 1962," it added.
In 2016, the Supreme Court had banned the sale of firecrackers in the National Capital Region (NCR). In September 2017, the apex court had temporarily suspended the ban. However, a month later, the ban on the sale of firecrackers was reimposed.