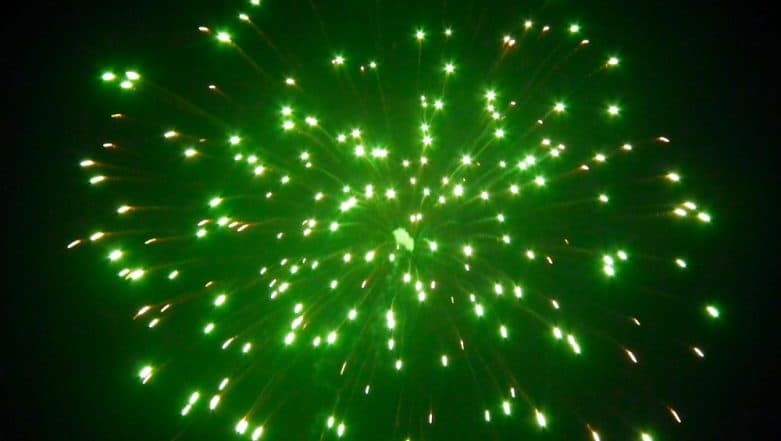 Diwali is here and the issue of crackers has been still confusing many. The Supreme Court of India released its verdict on a long-standing environmental issue, firecrackers and air pollution ahead of Diwali on October 23, 2018. In a landmark judgement, the apex court directed the country to opt for eco-friendly crackers, dubbed as "green firecrackers," that are less polluting. The SC also ordered to restrict the use of firecrackers within an 8-10pm window. This sparked off a debate in the country, which left many wondering whether green firecrackers are actually a thing. But instead of completely banning the crackers, the SC has called for the use of eco-friendly "green" crackers, which are less polluting. 
What Are Eco-Friendly Firecrackers?
Eco-friendly firecrackers may sound like an oxymoron, but it refers to fireworks that emit less harmful gases and noise than the regular ones. These "combustibles" do not contain the five chemicals – antimony, lithium, mercury, arsenic and lead – that are listed by as toxic by the Central Pollution Control Board (CPCB) and banned by the Supreme Court of India.
Dr Rakesh Kumar, the director of Council of Scientific & Industrial Research's National Environmental Engineering Research Institute (CSIR-NEERI) told The Indian Express that green crackers are called so since the harmful chemicals in them are replaced with ones that are considered less harmful or less polluting.
Watch the Video on the Supreme Court's Firecracker Verdict:
Some firecrackers may use a less polluting material like magnesium as a replacement for the combustible material in the crackers. Others reduce the amount of sulphur and potassium nitrate. These "eco-friendly" crackers could also reduce the particulate matter in the air. What Happens When You Run in Polluted Air?
Green crackers also employ vacuum combustion method to create the same kind of colourful sparks, with considerably less sound and smoke. Such crackers are already being made in Sivakasi in Tamil Nadu, which is India's firecracker-manufacturing hub. Indians Are Losing 1.5 Years of Their Lives Due To Air Pollution, Says New Study.
Diwali and Pollution
Diwali, the festival of lights, has been under environmentalists' crosshairs for quite some time. The incessant bursting of crackers and other fireworks spell disaster for the air quality in a country which is already struggling with high pollution levels. According to a 2018 study published in the PLOS, air quality gets worse in the aftermath of Diwali, which leads to "a small, but statistically significant increase in air pollution." Without proper regulation, these polluting crackers can add to dwindling air quality in India, causing respiratory, cardiovascular and malignant diseases.
Although the SC verdict may be deemed disappointing by the environmentalists who were hoping for a blanket ban, the move to introduce eco-friendly firecrackers may effect a modest change and improve awareness.