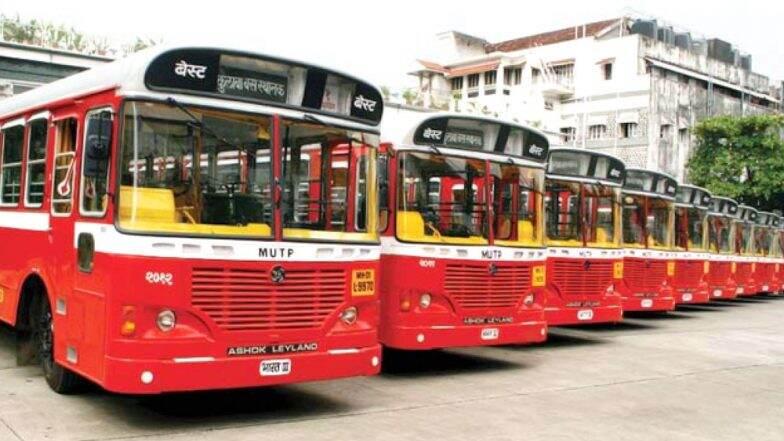 Mumbai, February 19: In a bid to help students during their Board Examinations, the Brihanmumbai Electric Supply and Transport (BEST) Undertaking in Mumbai has announced free bus rides for students to ensure that they reach their examination centres on time without much hassle. According to reports, this facility will be available only for students appearing for the Class X and Class XII board examinations in Mumbai. According to a report by The Hindu, the concession will be applicable from February 21 to March 20 for Class 12th students while those appearing for Class 10th Board Examinations, can avail the services between March 1 and March 22.
The report further states that during the peak hours, students will also be allowed to enter from the front door of the bus for a hassle-free journey during the examinations. Meanwhile, students who have bus passes from their homes to colleges will not have to pay an additional fare to travel to examination centres. Moreover, municipal schools' students will be exempted from paying the fare to their examinations centres regardless of whether they have a pass. BEST to operate 25 new hybrid-electric AC buses to and from Mumbai's BKC: Know routes, timings, & other details. 
The Mumbai civic body runs the iconic BEST buses and has a fleet of 3,337 red buses, including 120 double- deckers. Reports inform that BEST buses once used to ferry around 45 lakh passengers on a daily basis, but they now carry only 29 lakh passengers a day. According to reports, the BEST undertaking incurred losses of Rs 858 crore in 2014-15, Rs 905 crore in 2015-16 and Rs 990 crore in 2016- 17. It must be noted that BEST operates on 483 routes, spread across the metropolis and adjoining Thane and Navi Mumbai, is incurring an estimated Rs 2-crore loss daily.