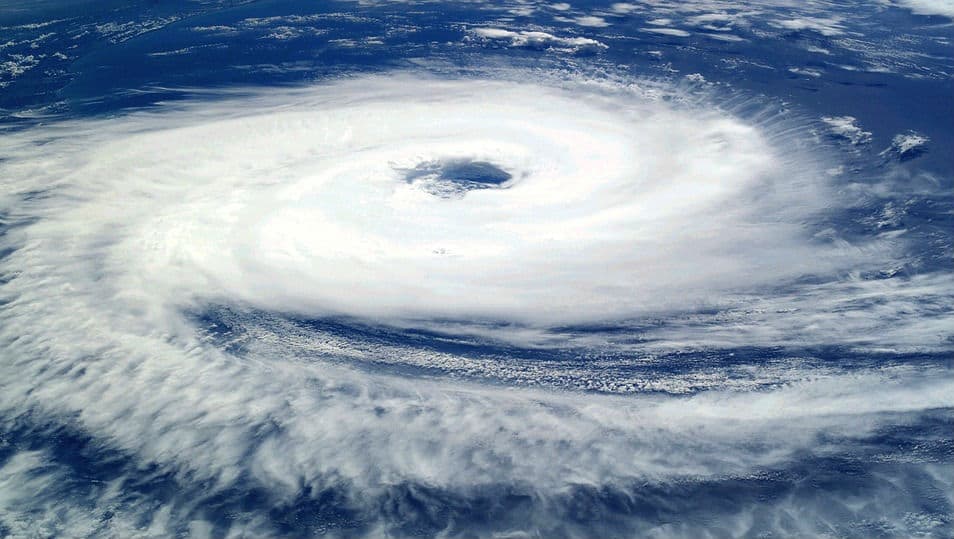 Mumbai, October 25: Heavy rainfall is set to lash parts of Maharashtra, Goa and Karnataka in the coming days as a tropical cyclonic storm named Kyaar, which was over the Arabian Sea, has now intensified into a deep depression. According to the India Meteorological Department (IMD), heavy rainfall is likely over Goa, Karnataka and several parts of Maharashtra till Saturday. The depression is likely to intensify further into a cyclonic storm during the next six hours, the IMD said in its weather bulletin. The weather agency also predicted that the storm will intensify into a severe cyclonic storm by Saturday morning. Know All About How Cyclonic Storms Are Named.
The severe cyclonic storm has got its name 'Kyaar' from Myanmar.  In the Indian Ocean region 8 countries including India, Pakistan, Sri Lanka, Bangladesh, Maldives, Myanmar, Oman and Thailand. These countries started the process of giving name to cyclonic storms since 2004 on the initiative of India. A set of names is contributed by each of these nations which are assigned sequentially on the basis of the first Alphabet of the member country.
Giving details about the position of the Cyclone Kyaar. the IMD said it lay centered over eastcentral Arabian Sea, about 210 km west-southwest of Ratnagiri in Maharashtra and 370 km southsouthwest of Mumbai and 1870 km east-southeast of Salalah (Oman).  It is very likely to intensify into a severe cyclonic storm during next 12 hours and into a very severe cyclonic storm during subsequent 24 hours.
Here's the tweet:
Deep Depression over Arabian Sea intensified into Cyclonic Storm 'KYARR' at 0830 hrs IST of 25th Oct. It is very likely to move west-northwestwards towards Oman coast during next 5 days with gradual intensification. pic.twitter.com/TOKbU2hVxa

— India Met. Dept. (@Indiametdept) October 25, 2019
The IMD said the cyclonic storm is very likely to move nearly northwards during next 12 hours and towards Oman coast during subsequent 5 days. "It is very likely to move east-northeastwards till October 25 evening. Then it is very likely to re-curve and move nearly westwards towards south Oman and adjoining Yemen coast with gradual intensification during subsequent 72 hours," the IMD said.
Under the influence of the cyclonic storm in Arabian Sea, strong wind speed reaching 45-55 kmph gusting to 65 kmph is likely to prevail over the east-central Arabian Sea and along and off south Maharashtra, Goa and north Karnataka coasts. Cyclonic Kyaar is the third cyclone that has developed over the Arabian Sea this year. The first was Cyclone Vayu, then was Cyclone Hikka in September and Cyclone Kyaar being the third one.