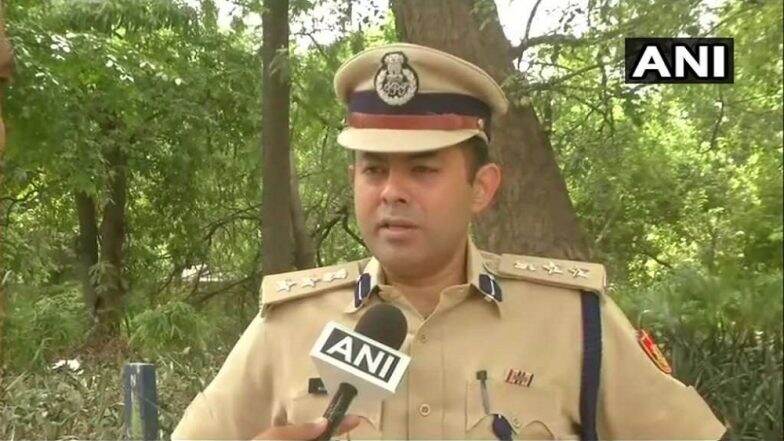 New Delhi, March 12: Delhi's Deputy Commission of Police (DCP) Madhur Verma has been accused by one of his subordinates of "beating him up" after verbally abusing him. The serious allegation has been levelled by Traffic Inspector Karamveer, who has claims to be subjected to such treatment for stopping a car being driven by the DCP's driver.
Karmveer, who is posted in Khan Market Circle, alleged that on Sunday night, a vehicle which was being driven by DCP's operator approached from the wrong side. The Traffic Inspector said that he stopped the vehicle and questioned the driver, following which an argument broke out between the two over it. The inspector then threatened to challan him to which the driver replied that he was the DCP's operator. Mumbai Road Rage: Cab Driver Beaten To Death By Motorists For Overtaking.
Karmveer alleged that after the incident, the SHO called him at the Police Station at 11 pm where DCP Madhur Varma was present.
According to the Traffic Inspector, Verma first hurled abuses at him and even beat him up when he asked the DCP not to abuse. Thereafter, the inspector lodged a complaint against the DCP in the police station and with the Delhi Police Commissioner, Governor and Prime Minister's office.However, Verma has rejected these allegations.
"On Sunday, the Traffic Inspector behaved rudely with a rider who was riding a Puducherry vehicle as also with his subordinates in the Delhi Police. He apologised for the same to DCP and the subordinates. However, when he (Traffic Inspector) realised that there will be departmental action against him, he has made up a story and is levelling false allegations," the DCP said.
(With ANI inputs)