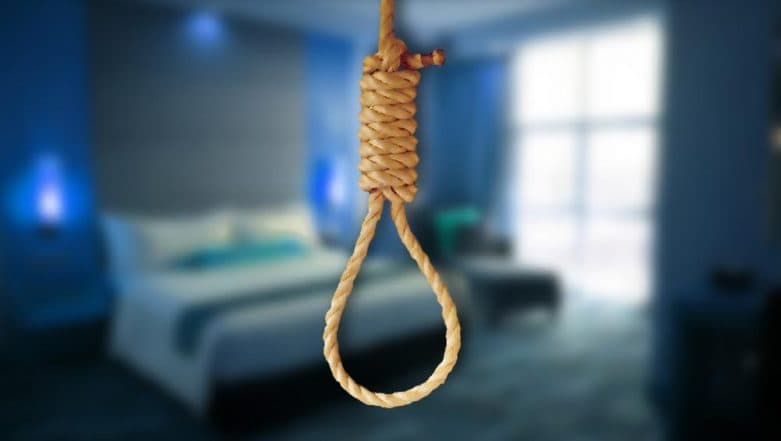 Hyderabad, February 25: In a tragic incident, a drunk man allegedly murdered his 24-year-old pregnant wife after a tiff with her in their house in Hyderabad on Sunday. The woman who was murdered was three months pregnant, reports said. According to details by Police, the tragic incident took place after the couple got into a fight following which the drunk man strangled his wife to death. A report by PTI  informs that he accused, identified as Vijay Kumar, was allegedly drunk and picked up a quarrel with his wife, and in a fit or rage, he took this extreme step. Bengaluru Man Stabs Wife to Death, Sits Beside Body For 10-Hours With Minor Son.
According to reports, the couple had got married in 2013 and used to quarrel on a regular basis. The duo has three children. After committing the crime, he surrendered before the police. Police said that a case of murder has been registered and investigation into the matter is underway.
Earlier this month, a man in Maharashtra's Osmanabad district killed his pregnant wife and slept beside the dead body whole night. He confessed to his crime and surrendered to the Police the next day. The accused identified as Vinod Dhansing Pawar, is a resident of Omerga tehsil in Osmanabad while the victim was identified as Priyanka Rathod. According to a report by PTI, the man took the extreme step of strangling his wife to death after he had an argument with her.