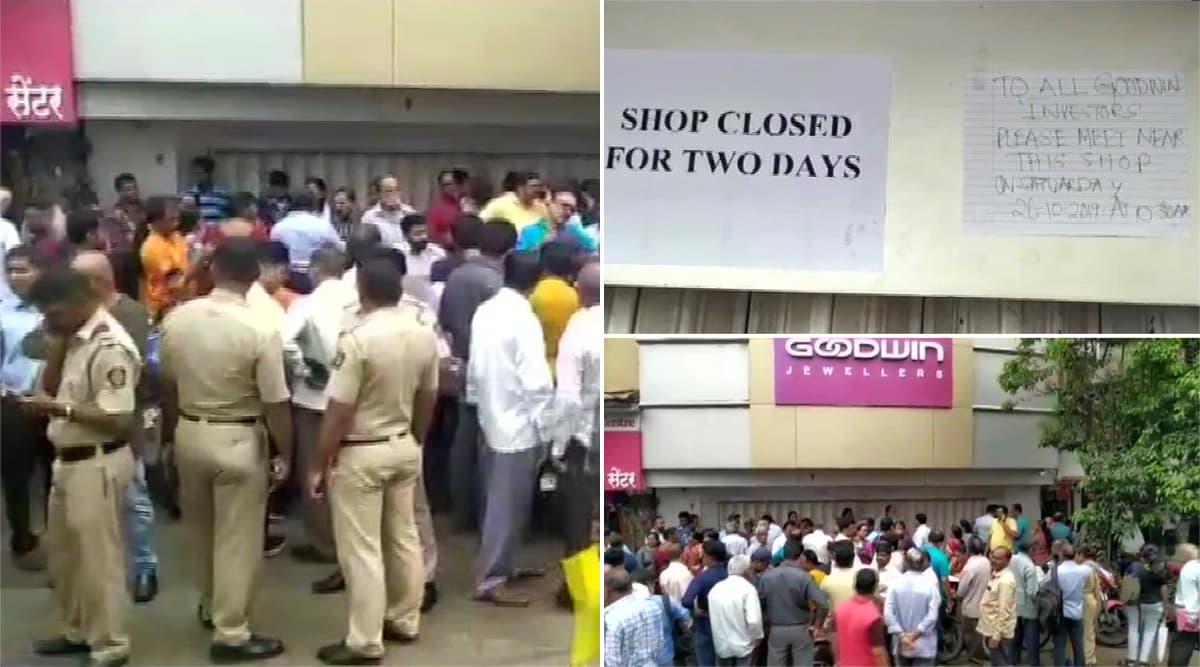 Mumbai, October 28: Goodwin Jewellers has allegedly left many investors in the lurch after allegedly fleeing with crores of rupees invested by its customers in Mumbai and Pune. According to ANI, a case has been registered against the owners of Goodwin Jewellers for an alleged fraud involving crores of rupees. On Monday, people were seen  protesting outside Goodwin Jewellers' Dombivili showroom, alleging that the company's chairman and Managing Director (MD) shut down its all branches and had gone missing. As per details by Police, nearly 300 people approached have approached them following which the officials have sealed Goodwin Jewellers showroom in Dombivili, Thane.
The jewellery store chain is owned by Sunil Nair and Sudhir Nair, who hail from Kerala. The chain had 13 outlets in Mumbai and Pune. Scores of investors who had invested in schemes accused the owners of cheating and criminal breach of trust after the shops were shut for nearly four days during Diwali. The protesters gathered outside the store's Dombivali branch claiming that the outlet was not opened for some days. A customer said they have been coming to the shop for last four days, but a notice was displayed which said that the shop will be closed for two days. "They have fled away with our money. They refused to give us our money and said that they don't have it now. There are around 500 people who deposited their money in the store," a customer said.
Here's the tweet:
#Maharashtra:Case registered against Goodwin Jewellers after people protesting outside its Thane showroom alleged that the company's chairman&MD shut down its all branches&had gone missing.Police says,"250-300 people approached us, we've sealed Goodwin Jewellers showroom" (28.10) pic.twitter.com/QYxCOkLwkY

— ANI (@ANI) October 28, 2019
According to a report by The Hindu, nearly 14 branches of Goodwin Jewellers have been shut for the past two days. An investor was quoted by ANI saying that he had done a fixed deposit of Rs 2 lakh and as per their commitment, he had come to the shop to pick up my gold but it was closed.  Suresh Ahire, Senior Police Inspector at Dombivali Police Station was quoted by ANI saying, "We have registered a case against owners of Goodwin Jewellers. Around 300 people came to us and complained about the fraud committed by the store's Dombivali branch. It has committed a fraud of over Rs 10 crore. We have sealed the outlet," the official said.