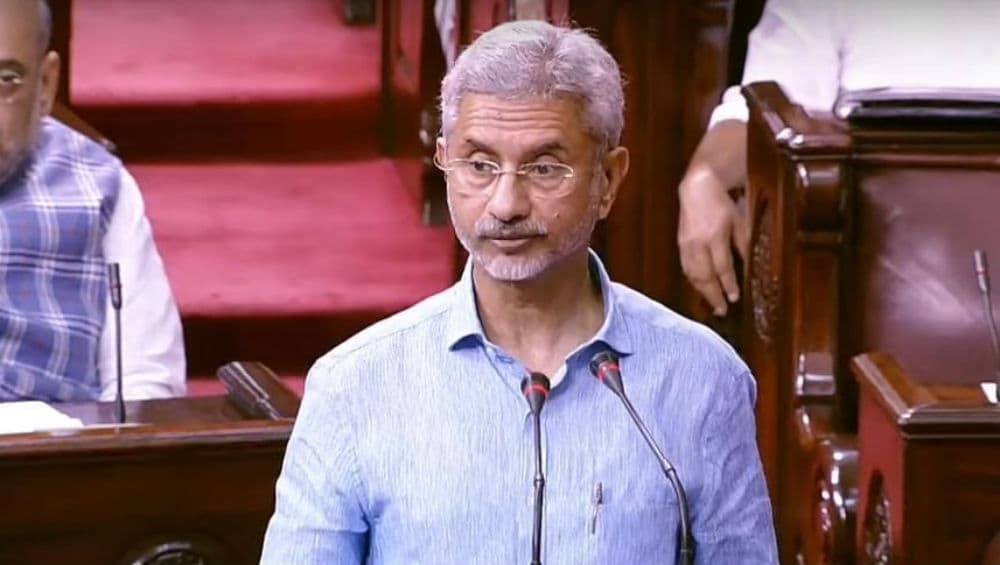 New Delhi, November 21: External Affairs Minister Subrahmanyam Jaishankar on Thursday informed Parliament that Indians account for 93 percent of H-1B Visa category, which falls under the H4 category. Responding to a query in Rajya Sabha, Jaishnkar said that the Trump administration has hinted at review of the H-1B visa policy that allows the US companies to employ foreign workers in speciality occupations. H-1B Visa: Number of Applications Rise in US After Two Years of Decline.
"Ability of spouses of H-1B visa holders working in the US to work was introduced in 2015. This category of visa is covered in H4 visa. Indians today account for 93 percent of the total number of visas issued in this category. There is a court order to the effect to continue the program. Trump administration has indicated that it may review it sometime," Jaishnkar said in Upper House of Parliament.
Earlier this month, a US court refused to strike down, for the time being, the rule that allowed spouses of H-1B visa holders to work in America. A 2015 rule issued by US President Donald Trump's predecessor Barack Obama allowed work permits for certain categories of H4 visa holders waiting for their Green Card, to work in the US. Spouses of the H-1B visa holders are issued the H4 visa. Indians, in particular women, were the greatest beneficiary of this rule
H4 visa holds less value as compared to H-1B, but allows the beneficiary to seek employment in the country as long as his partner is a holder of the H-1B visa. H-1B is the most sought-after work visa among foreign, including Indian, professionals. The technology companies depend on it to hire tens of thousands of employees each year from countries like India and China. The Trump administration had said that it wants to rescind the rule.
In April 2017, US President Donald Trump, had issued the 'Buy American and Hire American Executive Order', instructing the Department of Homeland Security (DHS) to "propose new rules and issue new guidance, to supersede or revise previous rules and guidance if appropriate, to protect the interests of US workers in the administration of our immigration system."