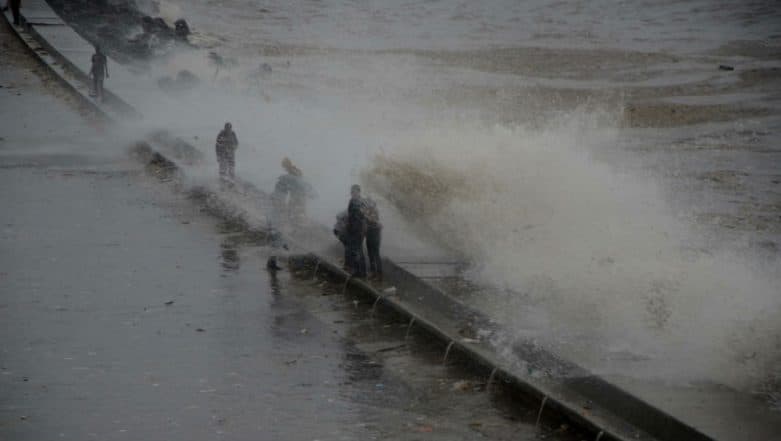 Mumbai, July 8: With heavy downpour gripping the maximum city on Monday, another concern for the Mumbaikars is arising from the Arabian sea in the form of high tide. According to the tide-forecast, the high tide upto 14.34 feet (4.37 metres) would hit the city at 4:18 pm. Mumbaikars have been advised not to venture nearby the beaches or Marine drive.
Due to the heavy rainfall returning back to the financial capital with full force, massive traffic jams and waterlogging incidents are brought reports from several parts is King's Circle, Sion Road, Andheri, Bandra and Ghatkopar. Visibility has decreased and has led to flight operations suspension at Chhatrapati Shivaji Maharaj International Airport. Mumbai Rains Live News Updates, Traffic And Local Train Status Today, July 8, 2019
Among the other sectors affected included are Mumbai's Local trains, including Central, Harbour, Western and Tran Harbour train services. Some trains are running late, but fighting the waterlogging on tracks. Commuters could be seen stranded at almost every railway station and trains are plying fully packed.
Mumbai received the first heavy rainfall of the monsoon season on June 28 with record rainfall of 375 mm, breaking the record of 1974 of the highest rainfall in just 24-hours. And now with the high tide warning, it can be speculated that relief is far-sighted for the Mumbaikars.