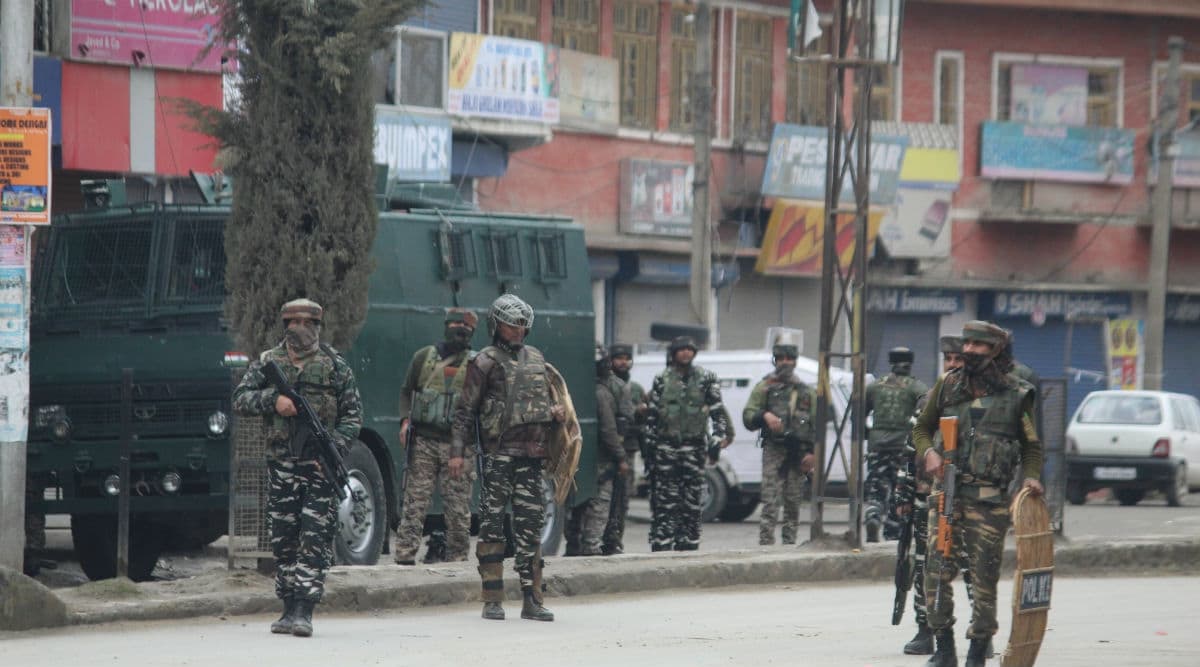 New Delhi, January 23: Investigation in disgraced Jammu and Kashmir DSP Davinder Singh's case has revealed that the Hizbul Mujahideen terrorist travelling with him was planning a terror attack ahead of the Republic Day celebrations on January 26. Davinder Singh was arrested with Hizbul Mujahideen terrorist Naveed Babu and two others on January 11 while they were heading to Jammu. Davinder Singh Stripped Of Commendation Medal And Certificate After His Arrest With Terrorists.
According to inputs shared by the Defence Intelligence Agency (DIA), Naveed Babu was to deliver the explosives to his associates who were likely to carry out attacks in Zadoora, Hindustan Times reported. They allegedly had planned to plant an Improvised Explosive Device (IED) on the Niwa-Pakherpora road near Pulwama. Babu was described as "master terror recruiter" and "IED expert" by the agency. 'Davinder Singh Was Working Under Whose Orders?' Priyanka Gandhi Demands Full Probe, Wants Treason Charges Invoked.
Babu, who is Hizbul Mujahideen's second-in-command after Riyaz Naikoo, was allegedly responsible for the spree of killings of non-locals involved in the apple trade in autumn 2018. On January 20, Jammu and Kashmir police arrested Babu's brother Irfan Shah. According to a report of news agency IANS, Babu operated through Irfan who was a pointsman for communication across the border.
On Wednesday, the National Investigation Agency (NIA), which is probing Singh's link with Babu and other terrorists, carried out fresh raids at the residence of the suspended cop. Singh has been dismissed from the service and the Jammu and Kashmir administration on Monday forfeited the commendation medal and certificate awarded to him.
Singh's name also cropped in Afzal Guru's letter. Guru, who was hanged till death for the Parliament attack, had told his lawyer and also issued a statement that Singh had tortured him and threatened to kill his family unless Guru agreed "to do a small job" for him. Guru said Singh told him to carry a terrorist to Delhi, rent a flat for him there and also buy a secondhand white Ambassador car for the use of the terrorist.