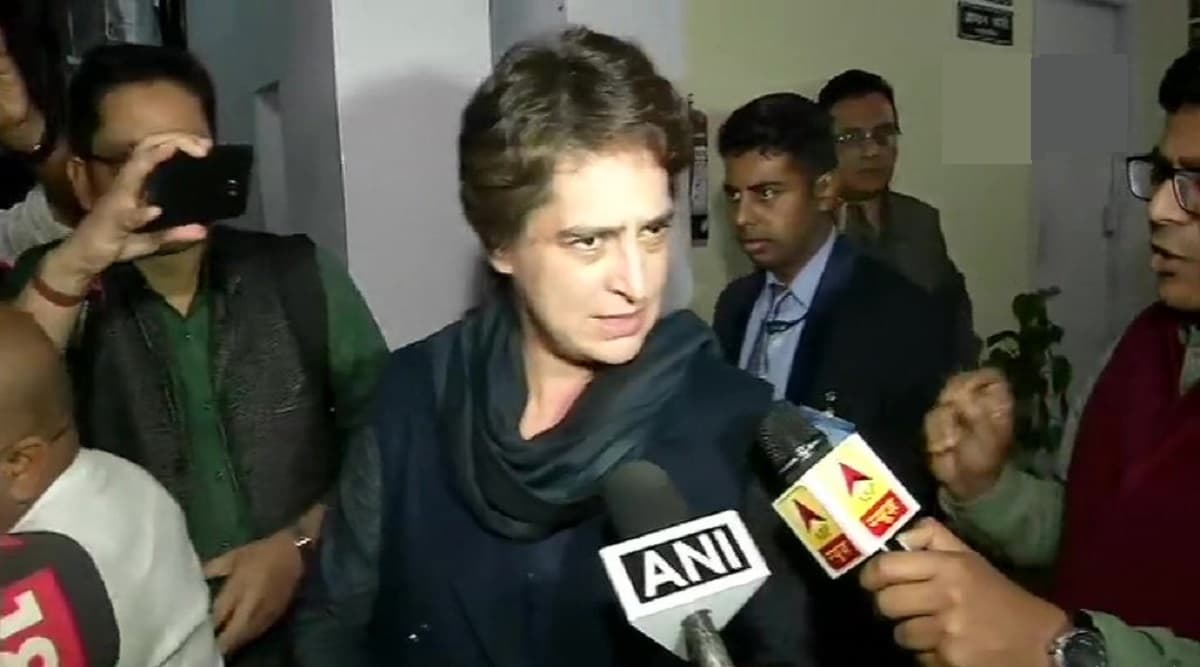 New Delhi, January 16: Congress general secretary Priyanka Gandhi Vadra demanded a thorough probe into the arrest of Jammu & Kashmir Deputy Superintendent of Police (DSP) Davinder Singh. The Gandhi scion raised suspicions of a larger conspiracy, by suggesting that the cop may not have acted in isolation. She also demanded the invocation of treason charges against him.
"DSP Davinder Singh's arrest in JK raises disturbing questions critical to India's national security. It seems rather odd that he not only evaded detection but was entrusted with extremely sensitive duties like escorting foreign envoys to J&K under the prevailing circumstances," Priyanka wrote on social media. Rahul Gandhi Questions Modi Govt's Silence on DSP Davinder Singh's Arrest, Rakes Up Pulwama Attack.
The senior Congress leader also demanded the probing agencies to crackdown on members of the security establishment who may be allegedly involved in the case. "Whose orders was he working under? A full investigation must be made. Helping terrorists plan attacks on India is treason," she said.
See Priyanka Gandhi's Tweet
..Whose orders was he working under?

A full investigation must be made. Helping terrorists plan attacks on India is treason. 2/2#TerroristDavinderCoverUp

— Priyanka Gandhi Vadra (@priyankagandhi) January 16, 2020
Before Priyanka, her brother and former Congress president Rahul Gandhi slammed the Centre's silence on the arrest of Davinder. Rahul demanded Prime Minister Narendra Modi, Home Minister Amit Shah and National Security Advisor (NSA) Ajit Doval to explain how the J&K cop went undetected so far despite his links to militant groups.
"DSP Davinder Singh sheltered 3 terrorists with Indian blood on their hands at his home and was caught ferrying them to Delhi. He must be tried by a fast track court within 6 months and if guilty, given the harshest possible sentence for treason against India," Gandhi said
The ex-Congress chief also raked up the Pulwama terror attack, demanding a probe into Davinder's alleged link to the insurgent assault. The attack, carried out on February 14, 2019, left 43 personnel of the Central Reserve Police Force (CRPF) martyred.
Davinder was arrested on Saturday near the Mir Bazar checkpoint of the Jammu-Srinagar highway. He was apprehended along with three militants -- Lashkar-e-Taiba commander Naveed Baba, Hizbul Mujahideen militant Altaf and overground worker Irfan. All of them are currently being interrogated by a joint team of J&K police and central intelligence agencies.