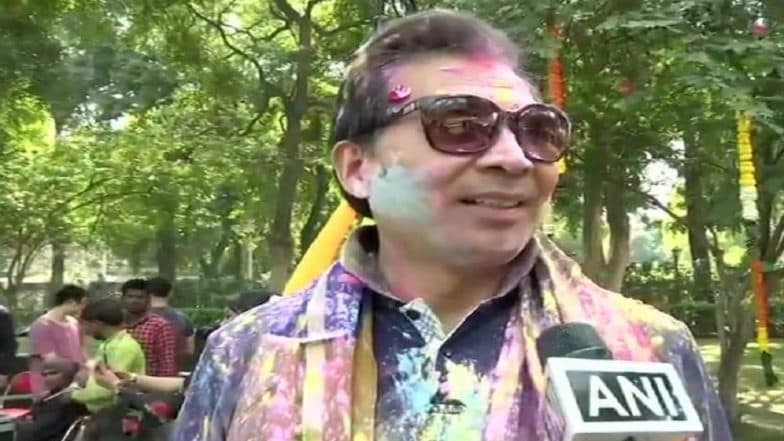 New Delhi, March 17: The fears of Sino-Indian diplomatic friction, following China's hold on the proposal to list Masood Azhar as a global terrorist, are unfounded, as per the statements of Beijing's Ambassador to India Luo Zhaohui. At the sidelines of the Holi 2019 celebrations at the Chinese embassy, the envoy said the issue involving Azhar would soon be resolved.
"Regarding Masood Azhar we fully understand and we fully believe this matter. We understand India's concerns and are optimistic this matter will be resolved," Zhaohui told news agency ANI. Masood Azhar and China Veto: What Narendra Modi Can Do Now.
"This matter (Masood Azhar on UNSC 1267 list) will be resolved, this is only a technical hold which means there is time for continued consultations. It will be resolved believe me," he further added.
Watch Video: China's Envoy Reacts to India's Apprehension on Masood Azhar Not Being Listed in UNSC Terrorists' List
#WATCH Chinese Ambassador to India Luo Zhaohui speaks to ANI over China blocks India's bid to designate M Azhar as global terrorist in UNSC, says "...It'll be resolved, it's only a technical hold which means there is time for continued consultations. It'll be resolved believe me" pic.twitter.com/NXZAwdyDnk

— ANI (@ANI) March 17, 2019
The Chinese envoy further said that the relations between India and China have been put on "fast-track" following the one-to-one summit between Prime Minister Narendra Modi and President Xi Jinping in Wuhan last year.
"After Wuhan summit last year, the two-way cooperation is on the right track, on fast track. We're satisfied with this cooperation, optimistic about the future," Zhaohui said.
Notably, the Indian government had expressed disappointment after China, on Wednesday, blocked the listing of Jaish-e-Mohammad chief Masood Azhar for a fourth consecutive time in a row. The fresh proposal was moved after the JeM carried out a fidayeen attack in Jammu & Kashmir's Pulwama, leaving 40 Indian security personnel dead.