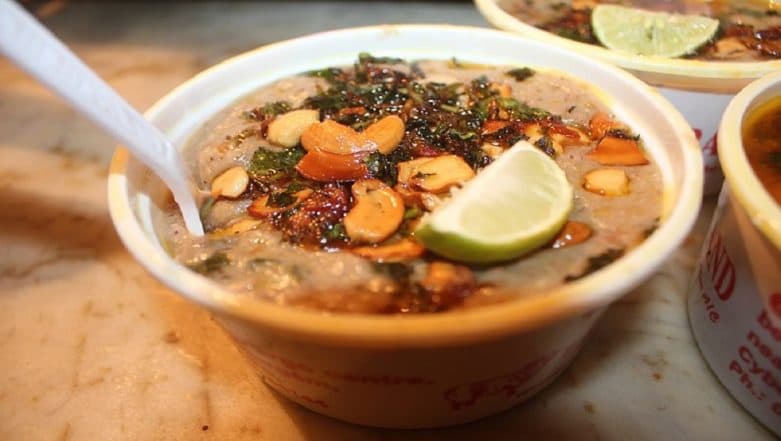 Hyderabad, May 13: Officials from the Goods and Services Tax (GST) department are keeping a close watch on the alleged evasion of taxes in the sale of Hyderabadi Haleem, a special Ramzan delicacy with an estimated business worth of Rs 800 crore. Restaurants which are not generating bills could be cracked down, a leading English daily reported.
At least 80 top food outlets in the city have been identified who are not generating bills for the exact amount of haleem being sold by them in the fasting month, tax department sources told TOI. Ramadan Recipes 2019: From Healthy Non-Fried Snacks to Decadent Mango Desserts
Some of the restaurants set-up makeshift haleem outlets outside their main dining area, where only kucha bill or unofficial sales record is maintained. The lack of adequate billing mechanism, suspect GST officials, has led to a massive evasion of taxes.
According to Hyderabad Haleem Makers Association President M A Majeed, some of the outlets may have attempted to conceal their sales record last year as GST on food was as high as 14.5 per cent. With GST being on items sold by eateries being reduced to 5 per cent now, most of the restaurants will comply, he claimed.
Majeed further added that most orders from noted haleem outlets are being made through Swiggy, Zomato and Ubereats, where bill generation is a must for transaction. The remainder, he claimed, are haleem outlets run by semi-employed and poor individuals who want to make some money for year-long sustenance in the holy month.