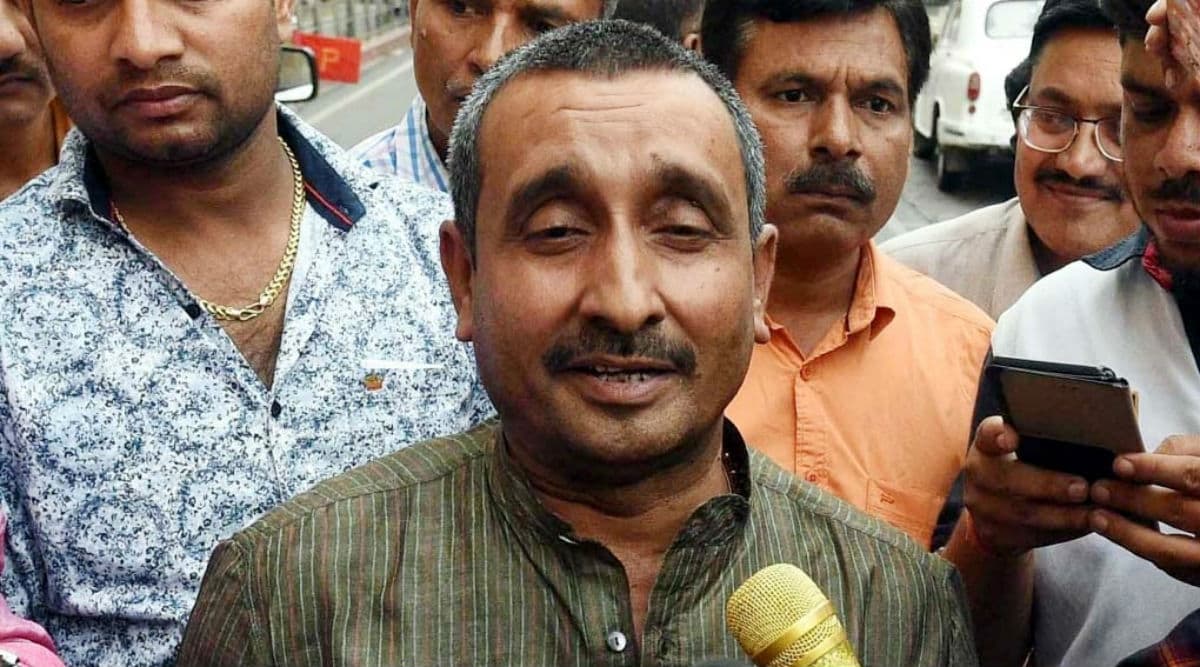 New Delhi, December 16: A Delhi court on Monday convicted former Bharatiya Janata Party legislator Kuldeep Singh Sengar in the Unnao rape and abduction case. Delhi's Tiz Hazari found Kuldeep Singh Sengar guilty of charges framed under Section 376 of the Indian Penal Code and Sections 5(c) and 6 of Protection of Child from Sexual Offences Act (POCSO). Special Judge Dharmesh Sharma, however, acquitted Sengar's accomplice Shashi Singh. The arguments on the quantum of punishment will be heard on December 19. Rape Accused Kuldeep Singh Sengar's Brother, Booked in Victim's Accident Case, Dies in Delhi.
The court's judgment was based on mobile phone record evidence -- the movement of accused Sengar was not in sync with that of the cell phone, the distance was 14 km from Makhi to Unnao, news agency IANS reported. "The role of Shashi Singh is in doubt. It is clear that she had taken the girl to the spot. But she didn't know that the incident will take place. Because of powerful clout and the influence of Senger on police," Special Judge Dharmesh Sharma was quoted as saying. Unnao Rape Case: CBI Chargesheet Accuses 3 Men of Gangraping Victim Week After Rape by Expelled BJP MLA Kuldeep Sengar.
The Unnao rape case came to light on April 8 last year, when the victim attempted to immolate herself outside Chief Minister Yogi Adityanath's residence in Lucknow. She had alleged that police were not taking action against the accused. Next day, her father was arrested on alleged false charges levelled by the family of Sengar. He was allegedly assaulted inside the prison and he died of the injuries. Sengar, an MLA from Bangarmau in Unnao, was arrested on April 13 last year in connection with the rape case. He is currently lodged in Tihar Jail.
A chargesheet filed by the Central Bureau of Investigation said that the woman was kidnapped and raped for nine days at different places by three persons in 2017 when she was a minor. In the month of July, a road accident took place, when the survivor met with an accident when she was travelling with her paternal and maternal aunts and lawyer Mahendra Singh were travelling. Two aunts of the survivor had died on the spot.