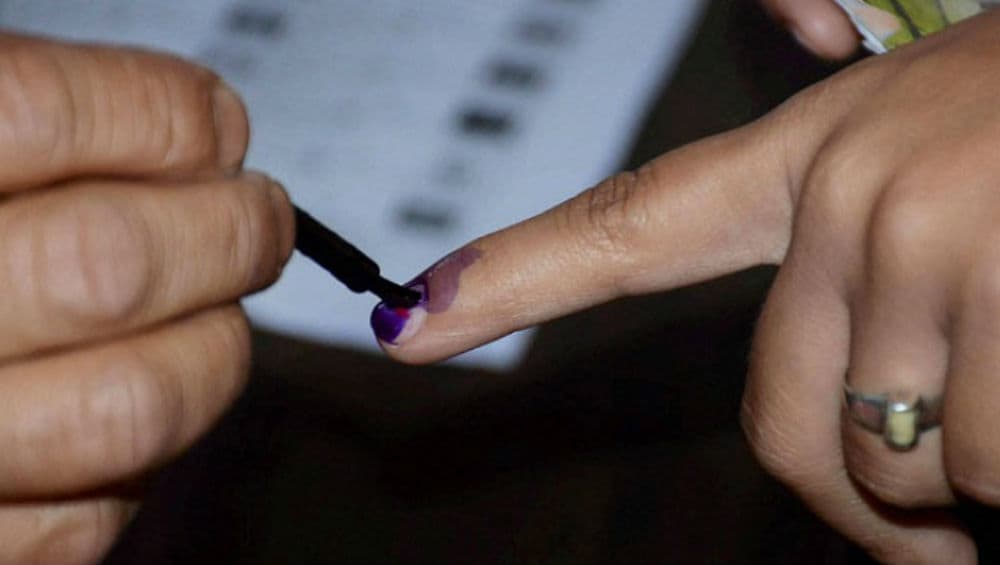 Kolhapur, October 21: A poll official posted on election duty at Karvir assembly constituency in Maharashtra's Kolhapur died of a heart attack while performing her election duty on Monday. Sarjerao Bhosale, who was working as a teacher reportedly at government school in Kolhapur district, was posted as a polling officer. The incident took place when she was executing her elections duties. Exit Polls Results 2019: Modi Wave Turns Tsunami? BJP Set For Historic Mandate in Maharashtra, Haryana Assembly Elections, Predict Surveys.
As per the rules of Election Commission of India (ECI), if any official who die of natural death during the election duty then they are entitled to Rs 10 lakh compensation and Rs 25 lakh ex-gratia would be paid in case of unnatural death. Exit Poll Results For Maharashtra Assembly Elections 2019 Highlights.
ANI Tweet:
Maharashtra: A teacher, Sarjerao Bhosale died due to a heart attack, while performing her election duties, in Karvir assembly constituency in Kolhapur earlier today.

— ANI (@ANI) October 21, 2019
In another incident, an elderly man fainted while standing in a queue outside a polling booth in Pune's Pimpri-Chinchwad. He was taken to the hospital where he died of a brain haemorrhage. The man was identified as Abdul Rahim Shaikh, a resident of Shantinagar.