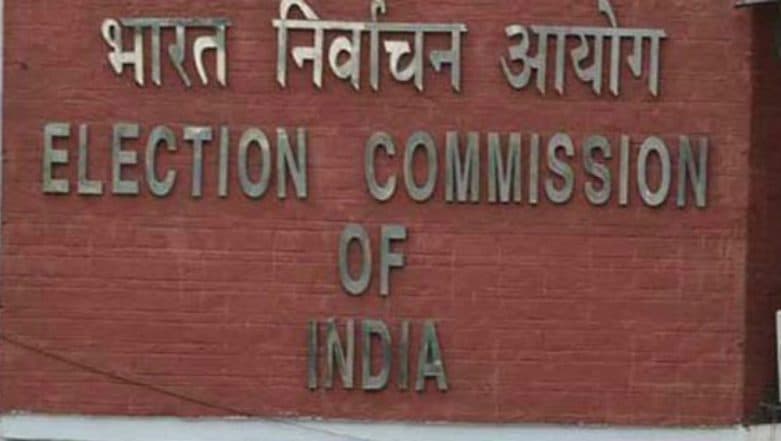 New Delhi, March 16: Days after announcing the dates for Lok Sabha elections on March 10, the Election Commission on Saturday fixed the timeline for the release of the manifesto by political parties. The special arrangements have been made by the apex poll conducting body in accordance with the rules, prescribed under Section 126 of the Representation of the People Act, 1951.
According to the latest release order by the Election Commission, political parties cannot release their manifestos for both single and multiphase elections during the prohibitory period. Stating more, The EC said, "The provision will, henceforth, be applicable and implemented as a part of the Model Code of Conduct for all future elections." Lok Sabha Elections 2019 Schedule: Voting In 7 Phases From April 11 to May 19, Counting And Results On May 23; Check All Dates For General Elections.
What is "Section 126 of the Representation of the People Act, 1951"?
The rule says that public meetings during a period of forty-eight hours ending with the hour fixed for conclusion of the poll are prohibited.

During this period, no person can convene, hold, attend, join or address any public meeting or procession in connection with an election.

Also, display to the public any election matter by means of cinematograph, television or other similar apparatus is also barred.

Even musical concerts or any theatrical performance or any other entertainment or amusement with a view to attracting the members of the public is banned. Model Code of Conduct Comes Into Force Ahead of Lok Sabha Elections 2019: What is MCC or Aachar Sanhita? Why It's Needed & How is it Enforced? All You Need to Know 

If the rule is not followed, the person who contravenes the provisions of sub-section (1) shall be punishable with imprisonment for a term which may extend to two years or with fine, or with both.
Earlier on March 10, the EC had announced that the Lok Sabha elections for 543 seats would take place in seven phases and the results would be announced on May 23, 2019.