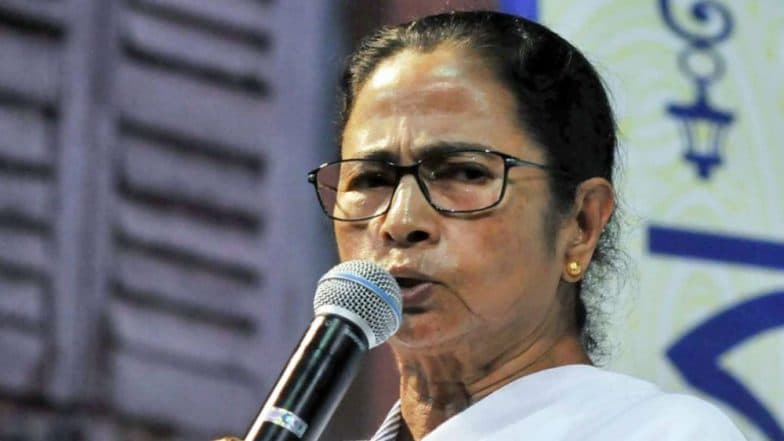 New Delhi, September 11: The amended provisions of the Motor Vehicle Act (MVA), which have increased fine on traffic rule violators by manifold, will not be implemented in the state of West Bengal, announced Chief Minister Mamata Banerjee. Marking her dissent against the harsh penalties being imposed through the amended law, Mamata said it will "over burden" the motorists in Bengal. New Motor Vehicles Act 2019: BJP Government in Gujarat Slashes Traffic Violation Fines Up To 90%.
"I can't implement this Motor Vehicle Act right now because our govt officials are of the opinion that if we implement it will over burden people," she said, becoming the second Chief Minister after Gujarat's Vijay Rupani to publicly raise apprehension over the Centre-floated law.
On July 31, Parliament passed the Motor Vehicles (Amendment) Bill, 2019. But some states, especially those ruled by non-BJP parties, have opposed its stringent provisions and not implemented them yet. The law has exponentially raised the amount of fines, and according to critics, has subjected unintentional violators to "extremely strict" penalties.
Union Transport Nitin Gadkari, who has taken the resolve to reduce the number of road accident fatalities recorded in the nation each year, defended the law. The amendments were not made to increase the revenue of the traffic police department, but to save thousands of lives.
"Now, even the road contractors and the vehicle manufacturers shall be fined under the new MVA, to restore the fear of the law...There around five lakh road accidents every year which kill 1.5 lakh people and maim another 250,000-300,000 people," Gadkari said in a press conference marking the 100 days of the second Narendra Modi government at the Centre.