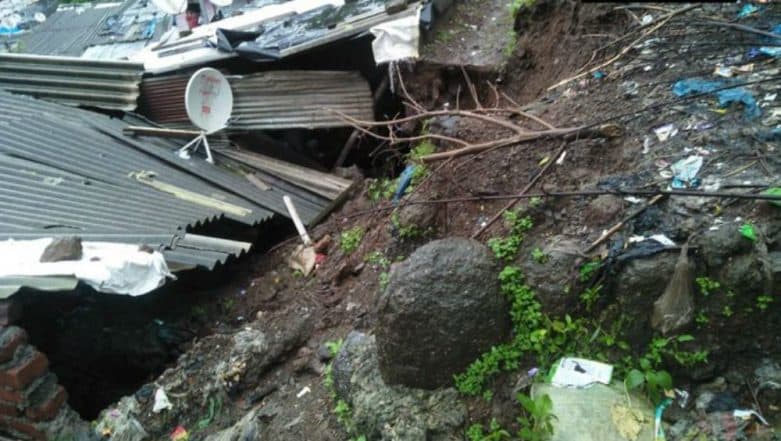 Mumbai, July 30: At least two people have been killed and several injured in a wall collapse incident in Kalwa area of Mumbai on Tuesday. According to a tweet by ANI, the wall collapsed due to a landslide following incessant rains in the city since Friday. Reports inform that as many as 19 people have been evacuated by the authorities, so far. Mumbai has been lashed by torrential rains since Friday, leading to waterlogging and flooding in parts of the city. The heavy downpour caused massive traffic congestion at several places including Kalyan, Ulhasnagar, Ambernath, Badlapur among others. Mumbai: IAF Mi-17 Chopper Rescues 9 People Stranded Atop Building in Kalyan; Watch Video.
The city will have to brace for intense spells of rains in the coming days, the India Meteorological Department has predicted. The weather agency said, 'heavy to very heavy' rainfall are expected over few places in Mumbai. Reports inform that the city and its suburbs, Thane, Palghar, Ratnagiri and Pune have received rainfall in excess of the normal average between June 1 and July 27.  Mumbai Records Highest July Rainfall in Five Years at 1,268.4 mm, IMD Predicts More Rains.
The strong south-west monsoon rains since July 25 has increased water stock in Maharashtra's dams by 8 per cent, but it is still 20 per cent less when compared to the same period last year. According to reports, the water stock in dams went up from 26.87 per cent on July 25 to 35.2 per cent as on Monday, a rise of 8.33 per cent, data showed.