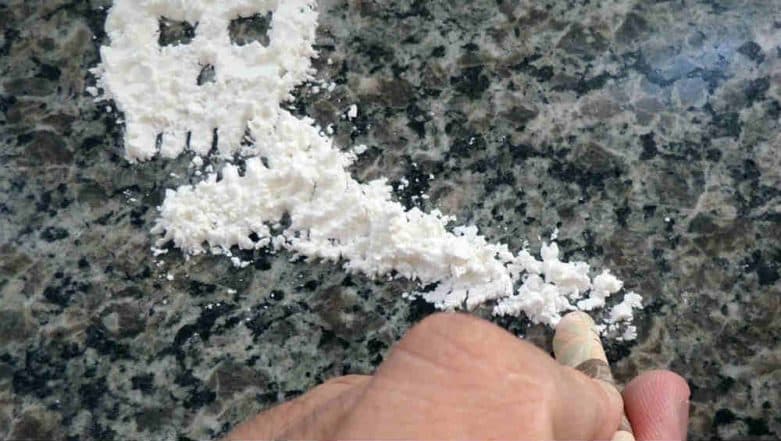 Mumbai, October 26: Two students from a college in Mumbai helped the Anti-Narcotics Cell of the Mumbai police burst a drug racket recently. The  raid was conducted at the Ustadi restaurant near Crawford Market which was running a hookah parlour illegally, according to a report in The Times of India. Hookah is banned in Mumbai. Drugs Worth Rs 1 Crore Meant For Rave Party Close to Diwali Seized in Navi Mumbai, 39-Year-Old Arrested.
The student reportedly called the police and informed about the illegal hookah parlour running in the restaurant. He was accompanied by another friend from college. The Cell arrested a man called Asif Khan alias Chuha and mephedrone drug was found from him which he used to supply to college students. Punjab Drug Menace: Government to Reward People With Money and Jobs in Exchange for Info on Drug.
The Anti-Narcotics Cell (ANC) has been very active in recent years and has been visiting colleges to make students aware about the ill-effects of drugs and has been encouraging students to come forward and help police catch the culprits involved in peddling drugs.
ANC chief Shivdeep Lande was quoted by the daily where he explained how the inputs by the students helped the ANC in several raids and in seizing narcotics. According to the Cell, the accused who has been arrested has admitted that he supplied drugs to college students.
The awareness in the students can be attributed to the ANC's efforts in recent times. The ANC has been conducting seminars and talks in colleges to highlight the harm caused by narcotics to the students. Parents have also been approached by the Anti-Narcotics Cell and are being informed about the drug menace. Parents are told to report any cases they know about and inform the Cell if their child needs help. A helpline number has also been set up by the ANC.