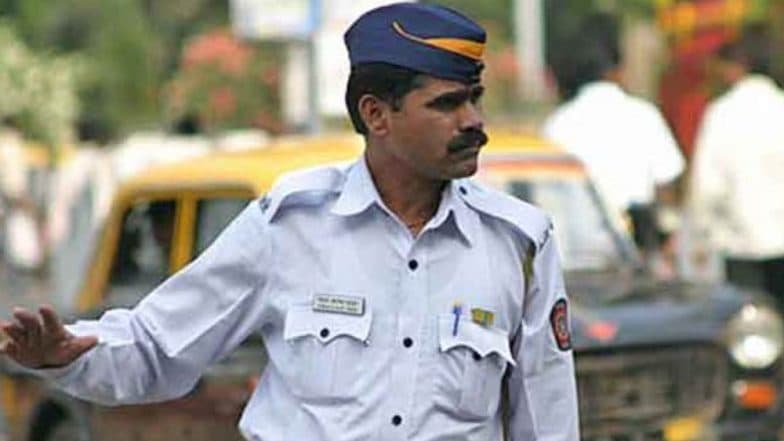 Mumbai, October 10: Mumbai Traffic Police have asked RTOs to suspend the driving licences of the motorist who have been caught earlier with fancy number plates and were warned to rectify them but have not done. According to a Times of India report, between January and mid-August, more than 2,000 motorists have been e-challaned for using fonts in Devnagri and other fancy fonts not prescribed by the Central Motor Vehicle Rules.
Text messages have been sent out to each warning of further action. RTO officials in the city have been asked to suspend the driving licences of the repeat offenders for four months. Using a fancy number plate attracts a fine of Rs 1,000. However, politicians and other people still continue to use such plates. Mumbai Traffic Rules: Two-Wheelers Biggest Violators, Rs 29.1 Crore Fine Collected From Bikers So Far in 2019.
The traffic policemen have further said that standardisation of a number plate is also required. For e.g if a vehicle from some other state comes and commits a crime, and even if there are eyewitnesses, they will not be able to recognise if it is written in some other language. This is the first time that RTO officials have been asked to suspend licences. The reason for the stern action is because inspite of being previously challaned, the motorist have not rectified the mistake.