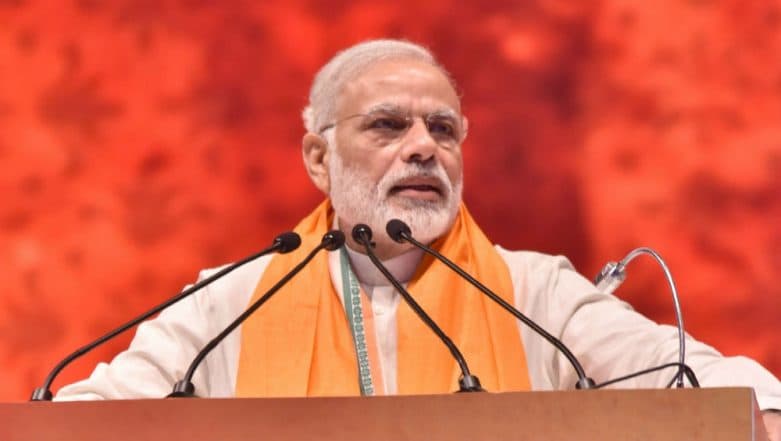 New Delhi, October 13: Delhi police commissioner has received an e-mail in which the unknown sender threatened to kill Prime Minister Narendra Modi. According to media reports, the sender threatened to assassinate PM Modi in November 2018. A preliminary investigation suggests the e-mail is sent from some northeastern state. A probe was underway to identify the sender.
In July, a man, identified as Dinesh Saini, made a call threatening a bomb blast at Prime Minister Narendra Modi's rally in Jaipur. Earlier, the Pune police have recovered several letters after carrying out searches at Rona Wilson and Advocate Gadling's house. The purported letter allegedly mentioned of a plan to "assassinate" PM Modi in "another Rajiv Gandhi-type incident", the police had told the court.
The police arrested Varavara Rao, lawyer Sudha Bharadwaj, activists Arun Fereira, Gautam Navlakha and Vernon Gonsalves in connection with the case. The Ministry of Home Affairs in June said there has been an "all-time high" threat to the prime minister and he is the "most valuable target" in the run-up to the 2019 general elections.
No one, not even ministers, will be allowed to come too close to PM Modi unless cleared by the Special Protection Group (SPG), the ministry had said in its security guidelines to states.
The SPG is believed to have advised Modi, the main campaigner for the ruling BJP, to cut down on road shows, which invite a more significant threat, in the run-up to the 2019 Lok Sabha polls, and instead address public rallies, which are easier to manage, an official had told news agency PTI.