New Delhi, December 5: Indian Prime Minister Narendra Modi is popular on Twitter, now he has bagged the top seat in the most followed world leader list of 2018 on Instagram with 15.4 million follwers. The details of the list were shared by the photo-sharing platform on Wednesday morning.
The latest 'Twiplomacy' study was published by public relations and communications firm BCW Global and was published on Tuesday. It says that PM Modi has posted only a total of 80 photos and videos on Instagram, in comparison to United States President Donald Trump (1,556 posts). The study also reveals that the Indian Premier's interaction rate is much higher – 7.11 percent – in comparison to Trump's 1.58 percent. Lok Sabha Elections 2019 Opinion Poll: Narendra Modi Tops Survey As Popular PM Candidate, Rahul Gandhi Second on The List.
The study says, "India's Prime Minister Narendra Modi is the most effective world leader on Instagram, with each of his 80 posts receiving on average 873,302 interactions."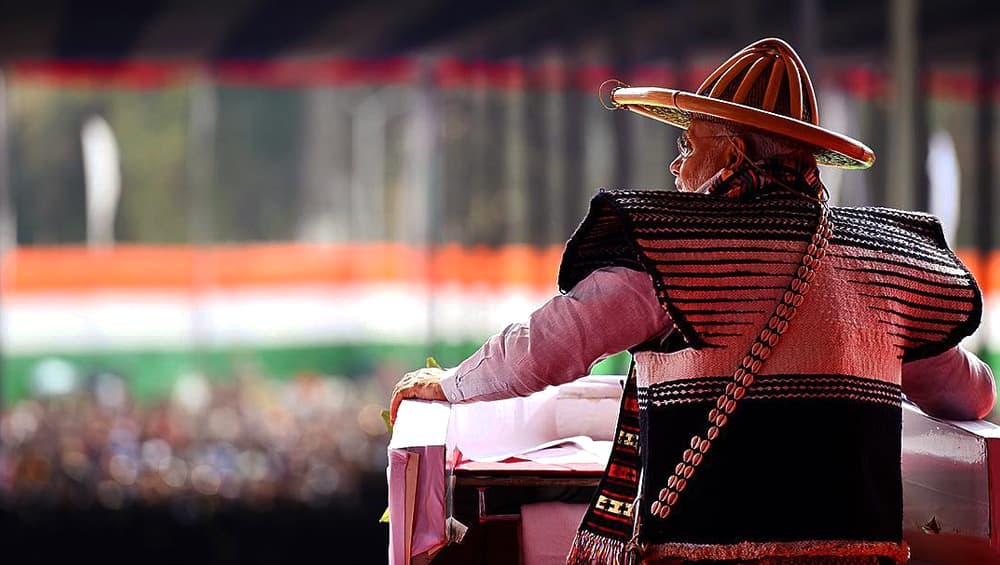 Interestingly, the first two most like pictures posted by any world leader belong to the Indian Prime Minister. First being Indian cricket captain Virat Kohli and his wife, Indian actress Anushka Sharma meeting with PM Modi (1,834,707 likes) and the second one is PM Modi standing at a bus stop in snowy Davos ahead of the World Economic Forum 2018 (1,635,978 likes).
In the study, the Indian Premier has beaten Indonesian President Joko Widovo (2nd), Donald J Trump (3rd), Pope Francis (4th), Queen Rania of Jordan (5th) and even the Royal Family of England (8th).
Not only the Instagram, PM Modi is quite popular in microblogging website Twitter with 44.5 million followers (3rd) just after United States President Trump with 56.09 million followers (1st) and Pope Francis with 47.6 million followers (3rd).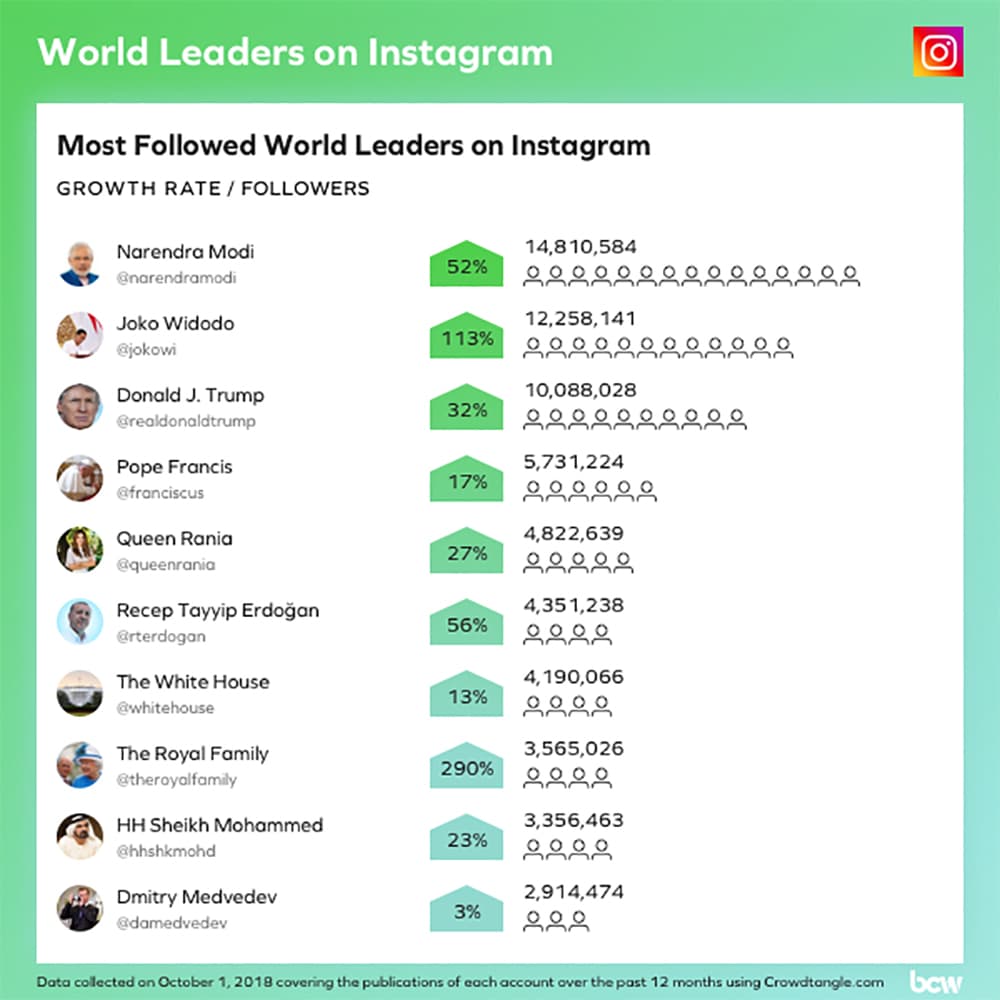 The BCW Global claim that they collected data from 426 accounts of world leaders, government and foreign ministers, a total of 98,372 posts had been published in the 12 months preceding 1 October 2018. Now, with the current data being released by the global study group, looks like PM Modi's foreign trips gained him the popularity, he sought for.