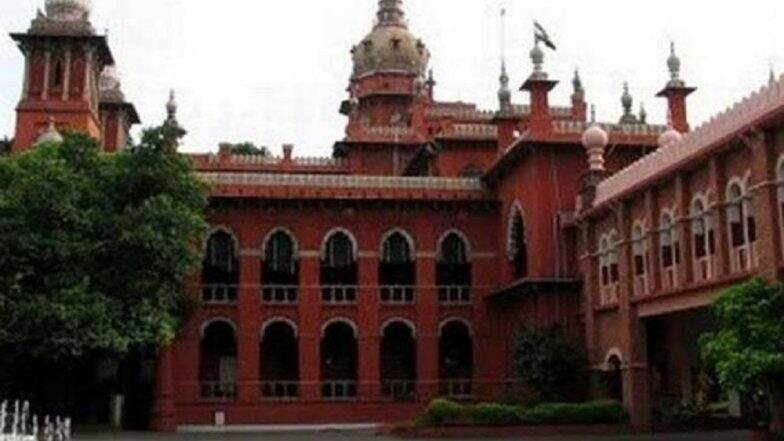 Chennai, March 15: With the Pollachi sexual abuse case becoming controversial with each passing day, the Madras High Court on Friday ordered the Tamil Nadu government to pay an interim compensation of Rs 25 lakhs to the survivor whose identity was made 'public'. The court order comes after a petition was filed in the Supreme Court seeking direction to monitor the ongoing CBI investigation and to protect the identity of victims.
Announcing the order, Madras HC Justices N Kirubakaran and SS Sunder came down heavily on the Coimbatore Superintendent of Police R Pandiaranjan for revealing the number of accused the total number of videos he received, in the first state of the investigation itself. The order reads, as quoted by The News Minute, "The irresponsible conduct of the police officer is highly commendable by this Court, and it is appropriate to issue a direction to the State Government to take disciplinary action against the said police officer." Pollachi Sexual Abuse Case: Petition Filed in Supreme Court to Monitor CBI Probe, Protect Identity of Victims.
Earlier, not only the police officer who revealed the survivor's name, but even the Tamil Nadu government in its order while handing over the probe to CBI had disclosed even the identity of her brother and also where she studied. The order came from the Madurai bench of the Madras HC after a Public Interest Litigation (PIL) was filed by one Ilamugil from Trichy in which he stated that social media plays a significant role in our daily lives.
It is to be known that under the Indian law, media organisations and law enforcement agencies are not allowed to reveal the identity of rape victims, especially in offences under specifically offences committed under Sections 376, 376A, 376B, 376C or 376D of the IPC (rape, and other sexual assault offences). Along with it, no organisation can make the FIRS in these cases public. The order was passed by the Supreme Court in December 2018, barring revealing the names of sexual assault survivors on social media platforms of in any protest rallies, even if they are dead. Pollachi Sexual Abuse Case: Tamil Nadu Government Reveals Identity of Victim. 
As per to the case, a 19-year-old woman had alleged that unidentified men in Pollachi town of the district recently took her in a car and attempted to disrobe her and videographed it. With the woman refused to yield to their advances, the men started blackmailing her with the video. They later threw her out of the vehicle after snatching her gold chain.
Investigating the case, police arrested a gang of four members – Thirunavukkarasu, Sabarirajan alias Rishwant, Satish and Vasanth Kumar – for sexually abusing the woman near Pollachi. As the investigation proceeded, police now suspect that these men abused more than 50 women for over a period of more than seven years. The gang also allegedly recorded videos of the sexual acts and blackmailed the victims into extorting money.