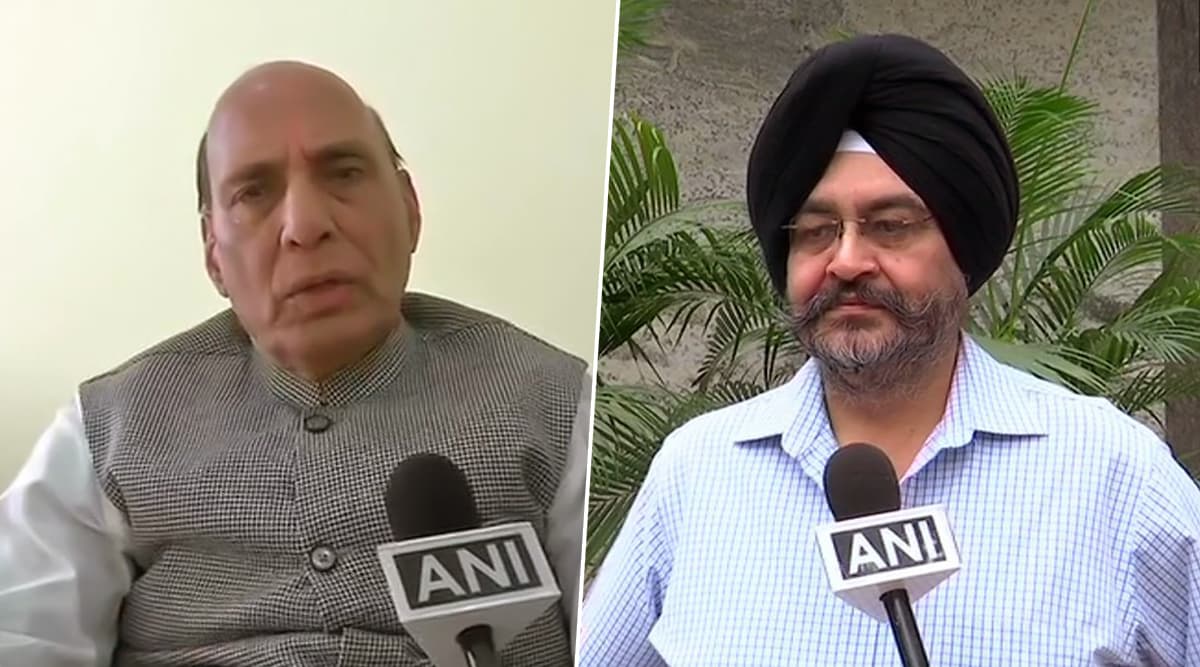 New Delhi, November 14: Defence Minister Rajnath Singh and former Indian Air Force (IAF) chief BS Dhanoa welcomed the Supreme Court's verdict on Thursday into the review pleas which sought a probe into the Rafale deal. The apex judicial body rejected the petitions, stating that it would neither revisit its erstwhile order which gave the Centre a clean chit nor direct a central agency to investigate the matter. Rafale Review Plea Verdict: Supreme Court Rules Out CBI Probe in Purchase of 36 Fighter Jets.
On the top court's ruling in favour of the Centre, Rajnath Singh said the allegations levelled by the Opposition against Prime Minister Narendra Modi have been proved as "baseless". He called it a victory of truth over propaganda, adding that the decision-making process of the central government has been validated.
"I welcome this judgment by Supreme Court and it is a vindication of our government's stand. The transparency of our government's decision making has been given an approval by Supreme Court," he said.
In December 2018, the SC had ruled out ordering an inquiry into the deal with France's Dassault Aviation for procuring 36 Rafale fighter jets. The then IAF chief, BS Dhanoa, had came under flak when he had supported the top court's order. A section of the Opposition had accused him of budging to political pressure.
After the three-judge bench led by Chief Justice Ranjan Gogoi on Thursday dismissed the batch of pleas seeking review of the court's erstwhile order, Dhanoa said he feels "vindicated".
"I think we have been vindicated. In December 2018 I had issued a statement that Supreme Court has given a fine judgment and at that time some people said that I was being political, which was incorrect," said the veteran IAF personnel, who retired from the force in September this year.
Both Rajnath and Dhanoa called for end to the "politicisation" of matters related to the country's defence. "I hope the matter is now laid to rest. Raking up such issues to get political gains, putting the interest of your armed forces behind, I think is not right," the ex-IAF chief said.
"I think matters related to defence preparedness shouldn't be politicised,unfortunately some people did it for personal benefits.They also tried to malign Prime Minister.I would like to say that it was done especially by some senior Congress leaders," Rajnath added.