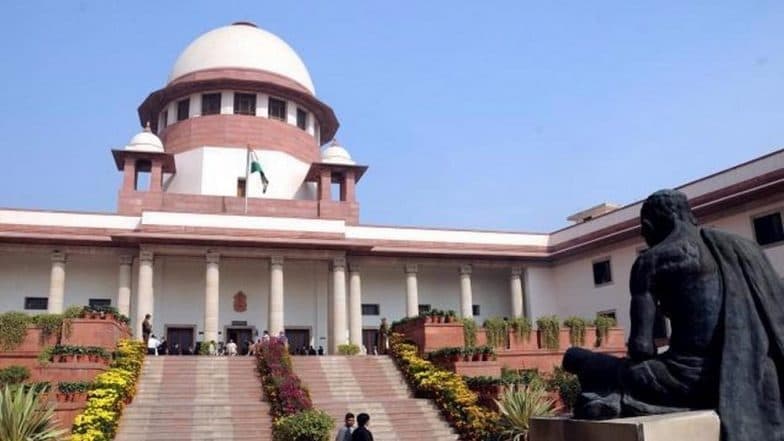 New Delhi, December 13: The Supreme Court will on Friday pronounce the judgement on a batch of pleas seeking probe into the Rafale fighter jet deal. The petitioners, who have sought a court-monitored inquiry into the pact sealed with the French arms supplier Dassault Aviation, include lawyer-activist Prashant Bhushan, and former BJP leaders Yashwant Sinha and Arun Shourie.
The petitioners have accused the government of abrogating the UPA-era agreement for a fresh pact in 2015 "for benefitting businessman Anil Ambani". They have charged the government of not only overpaying Dassault under the new deal, but also flouting the norms while assigning Ambani's Reliance Defence Ltd as the offset partner. Rafale Deal: No Need For Discussion on Pricing For Now, Says Supreme Court.
Both, the ruling BJP and Anil Ambani, have denied the charges levelled by the petitioners. Arguing for the government, Attorney General KK Venugopal told the apex court that the charges raked by the petitioners are void of facts and based on assumptions.
While reserving the verdict on November 14, Chief Justice of India Ranjan Gogoi said the bench has for now only considered whether a probe needs to be conducted into the allegations of norms being flouted. The pricing details need not be debated at that time, CJI Gogoi had said.
The Centre, while submitting its reply before the top court, said the the procurement process, as laid down in the Defence Procurement Procedure, 2013, had been followed. On pricing and other aspects of the deal, the details were disclosed before the judges in a sealed cover.
The government has maintained that a secrecy pact inked with France prevents them from revealing the cost of Rafale fighter jets in the public domain. The Opposition, however, has questioned the government's claim, with Congress chief Rahul Gandhi claiming that he has learnt from French President Emmanuel Macron that no such secrecy pact was inked with the Indian government.