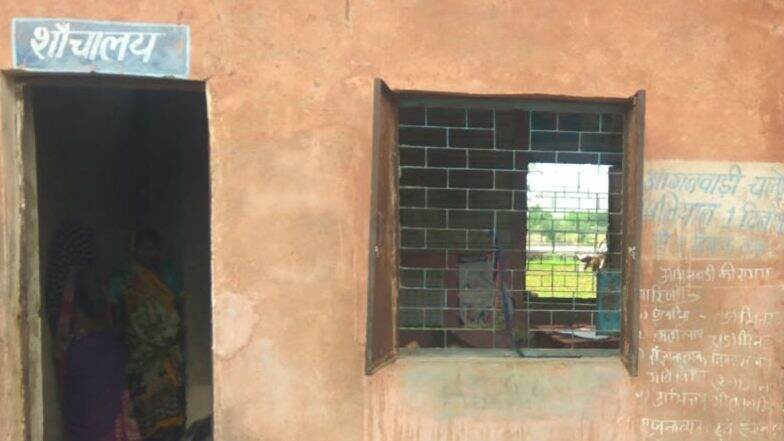 Bhopal, October 10: In order to avail financial benefits under a government scheme, grooms in Madhya Pradesh are forced to take a selfie standing in the toilet. The awkward photoshoot in the loo is done so that the bride could get Rs 51,000 under Mukhya Mantri Kanya Vivah/Nikah Scheme. The groom's picture standing in the lavatory is clicked so that the bride can prove that her would-be husband's house has a toilet. India Open Defecation-free, Built over 11 Crore Toilets: PM.
The application form for the Mukhya Mantri Kanya Vivah/Nikah Scheme is accepted only after the bride proves that her would-be husband's house has a toilet. Since government officials cannot visit every household checking toilet, they ask the groom to attach a selfie standing in the loo. The toilet clause has been there since the launch of the scheme in 2013, but pictures of grooms standing in toilet are a recent addition. Golden Toilet Worth $1.25 Million Stolen From Winston Churchill's Blenheim Palace in UK; Artist Asks Thieves 'How it Feels to Pee on Gold?'.
"The idea of grooms being required to prove they have a toilet before marrying is not a bad thing. The social justice department has not issued any such directive. The implementation of the policy can be better," J N Kansotiya, principal secretary of the department of social justice and disabled welfare, was quoted by TOI as saying. C B Mishra, in-charge of the scheme at Bhopal Municipal Corporation (BMC), echoed similar views.
"Earlier, there was a relaxation in the policy. Grooms were told to build a toilet within 30 days of marriage. That has been done away with. There is nothing wrong in attaching a photo of the groom in his toilet. It is not part of the wedding card," Mishra said. The scheme was launched for economically backward sections. After coming to power, the Congress government hiked the financial assistance from Rs28,000 to Rs51,000.