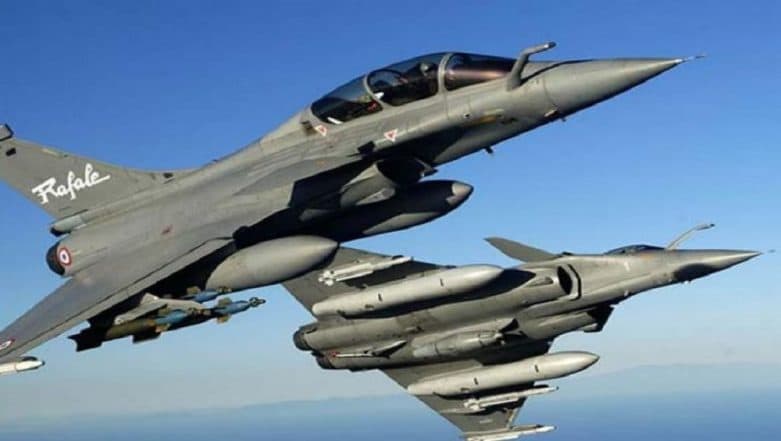 New Delhi, April 6: In the latest development, The Indian Air Force (IAF) initiated the process to procure a fleet of 110 fighter jets. This could be the world's biggest defence deal. The Indian Air Force issued the Request for Information (RFI) for the multi-billion dollar deal. The fighter jets will be jointly produced by a foreign maker in collaboration with Indian company under 'Make in India' campaign. According to officials, the deal will also focus on the partnership model to improve India's defence production capabilities. According to the report published in Bloomberg, The entire deal could be worth at least for $15 billion procuring 110 fighter jets, out which 85 would be single jets and rest would be twin engine jets.
Earlier the Indian government was mulling over procuring single engine aircrafts F-16 Block 70 and Swedish company SAAB's Gripen, but according to reports published in Reuters, the government had asked the IAF to consider twin engine aircraft Boeing's F/A – 18 Super Hornet. During French President Emanuel Macron's visit to India in March, there were speculations that India would initiate deal for 36 more Rafale fighter jets. French defence minister Florence Parly, ahead of Macron's ongoing visit to India, had written to Nirmala Sitharaman. In the letter Parly expressed France's keen interest to initiate discussions on the proposal of providing an additional 36 aircraft to the IAF.
The Indian Air Force was pressing the government to start the procurement process because of its depleting strength of fighter squadron. Currently, the IAF has on 34 fighter squadrons against the authorised strength of 42.
The UPA government had initiated a deal with Dassault Aviation to procure 126 Medium Multirole Combat Aircrafts (MMRCA) Rafale, 18 were to reach India in fly-away condition rest 118 were to produce in India with collaboration of Indian company. The NDA government after coming to scrapped the entire deal and signed a fresh deal to procure only 36 Rafale jets in fly-away condition for Euro 7.87 billion (Rs 59,000 approx.) The indigenous Light Combat Aircraft Tejas is still under development phase almost after 35 years it was proposed.
This mega defence deal will sure help the IAF to reduce the shortage of fighter jets. It is important to note that all the four contenders are from western countries, it is a sign that India is looking for other options in defence equipment other than Russia.