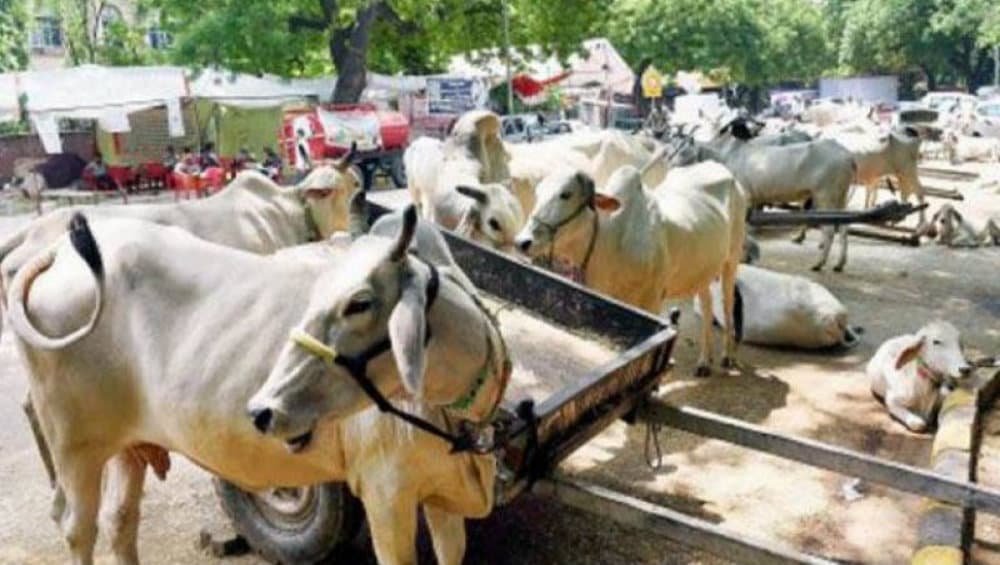 Lucknow, October 14: The Uttar Pradesh government on Monday suspended the District Magistrate of Maharajganj and five others officers for alleged negligence in cow protection in the state. Addressing a press conference, chief secretary R K Tiwari informed that the action was taken on the basis of continuous complaints of negligence in the upkeep of stray cows in Madhvaliya cow shelter in Nichlaul tehsil of Maharajganj district. Narendra Modi Vows for Cattle Protection in Mathura, Says 'Nobody Can Repay a Cow's Debt'.
The officers who have been suspended by the UP government include District Magistrate of Nichlaul, Amar Nath Upadhyaya, then Sub-Divisional Magistrate Devendra Kumar, present SDM Satyam Mishra, Chief Veterinary Officer Rajiv Upadhyaya, and Deputy Veterinary Officer Dr VK Maurya. Cow Ministry Is Must, Says MP State Cow Protection Board Chairperson Swami Akhileshwaranand.
"The government has top priority towards cow and its progeny and also clean administration. Thus, these officers have been suspended with immediate effect after they were found prima-facie guilty in the inquiry," reported The Indian Express quoting Tiwari as saying. The Maharajganj administration found that out of 2,500 cows and its progenies which were listed on paper at the cow shelter in Madhvaliya area, only 954 were present.
According to the chief secretary out of 500 acres of land of animal husbandry department, 328 acres were given out illegally on lease to private individuals. Dhananjay Shukla was appointed as new District Magistrate Maharajganj.