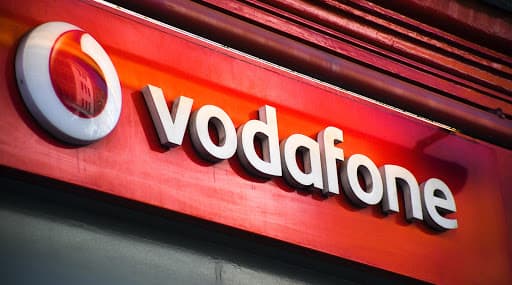 Mumbai, January 23: Vodafone Idea and Airtel on Thursday wrote a letter to the department of telecommunications urging the Union government to wait for orders from the Supreme Court on the adjusted gross revenues (AGR) modification pleas. In that letter, both the telecom major informed the DoT that they won't make any payment to the Union government on the last day of deadline, i.e. January 23, 2020. The matter is awaited to be heard next week.
Confirming to receive the letter from the two telco giants, a senior government official said, as Economic Times quotes, "We have received a communication from Vodafone Idea which says the company is waiting for the Supreme Court decision on its plea (for) allowing it to negotiate with the DoT terms and timeline for payment of AGR dues before it takes any further steps on the matter." Vodafone-Idea Share Rises by 18% After Supreme Court Agrees to Hear Telecom Firms' Plea.
Adding more information about the letter, the official, however, pointed towards a grey area. He said, "It is true that the apex court has agreed to hear the modification pleas of telcos and it hasn't categorically stated that the telcos need to deposit AGR dues or that they do not need to — it is technically a grey area."  The senior official quashed the speculations of coercive action -- like issuing show-cause notices -- against the telecos for failing to pay 20 percent or Rs 30,000 crore of AGR dues. Apart from this, the official stated that DoT would wait for January 24, following which it would decide the next course of action.
Earlier, reports arrived that Union Telecom Ministry might consider the telcos' suggestions to help ease payment and might consider an independent panel which might strip out interest from the dues or paying the amount in tranches. The the telcos want government to rethink on the payment of additional licence fees, spectrum usage charges (SUC) and penalties and interest which earlier widened the definition of adjusted gross revenue (AGR). Telecom Operators Including Vodafone-Idea, Airtel May Get Some Relief on Paying $13 Billion Dues if They Commit to Pay Some Amount Immediately: Report.
Looking at the AGR blow, Vodafone-Idea combine has been asked to pay Rs 53,039 crore, While Bharti Airtel has been ordered to pay Rs 35,586 crore. Reliance Communications has a debt of Rs 16,456 crore to clear, while Tata Teleservices needs to pay Rs 14,000 crore. MTNL and BSNL need to pay Rs 4,635 crore. In India, by November 2019, Jio had 36.99 crore mobile subscribers, while Vodafone-Idea had 33.63 crore users. Bharti Airtel has 32.73 crore subscribers.